Our priorities
The CIHEAM Action Plan for the Mediterranean (CAPMED 2025)
All the activities of the CIHEAM are based on a BOTTOM-UP COLLABORATION approach and are PROBLEM-SOLVING oriented, in relation with the specific needs of the countries.
The CIHEAM's missions are structured around 4 PILLARS of developpement and divided into 15 THEMATIC PRIORITIES.
The CIHEAM Strategic Agenda 2025 and its Action Plan are aimed at implementing the United-Nations Agenda 2030 for Sustainable Development, in the Mediterranean in specific fields.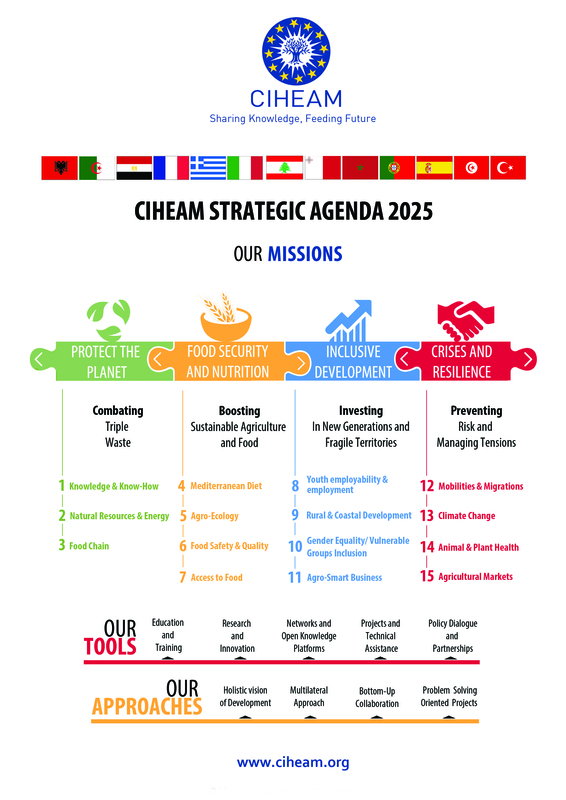 15 Thematic Priorities
DOWNLOAD THE CIHEAM GLOSSARY HERE
FOLLOW THE @CIHEAM
#CAPMED2025