Coronavirus and the Implications for Food Systems and Policy 
Agrilinks, 12/03/2020 - Looking to past viruses as well as China's handling of COVID-19 might help guide future responses in public policy and programming.
Although Ebola virus is a vastly different disease than COVID-19 — on the genetic level they work through different processes, they have different transmission pathways, there are differences in susceptibility, the disease progresses differently, and they have different levels of severity — it is perhaps useful to reflect upon the food system disruptions that occurred during the 2013—2016 Ebola outbreak in West Africa, primarily in Guinea, Sierra Leone, and Liberia. 
Despite these observations, there is still much we don't know about the particular disease dynamics of COVID-19 and the possible impacts of different policy decisions. The ways that countries, governments, institutions, and communities respond to coronavirus may have profound implications for resilience, food security, nutrition, and food systems policy more broadly.  Without adequate preparation, response plans, and resources, second-order impacts on the economy, security, food security, education, and more ...
CAPMED & SDG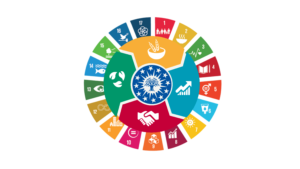 Télécharger le CAPMED