OTHER PUBLICATIONS
FAO-CIHEAM PARTNERSHIP
Advancing sustainable rural development in the Mediterranean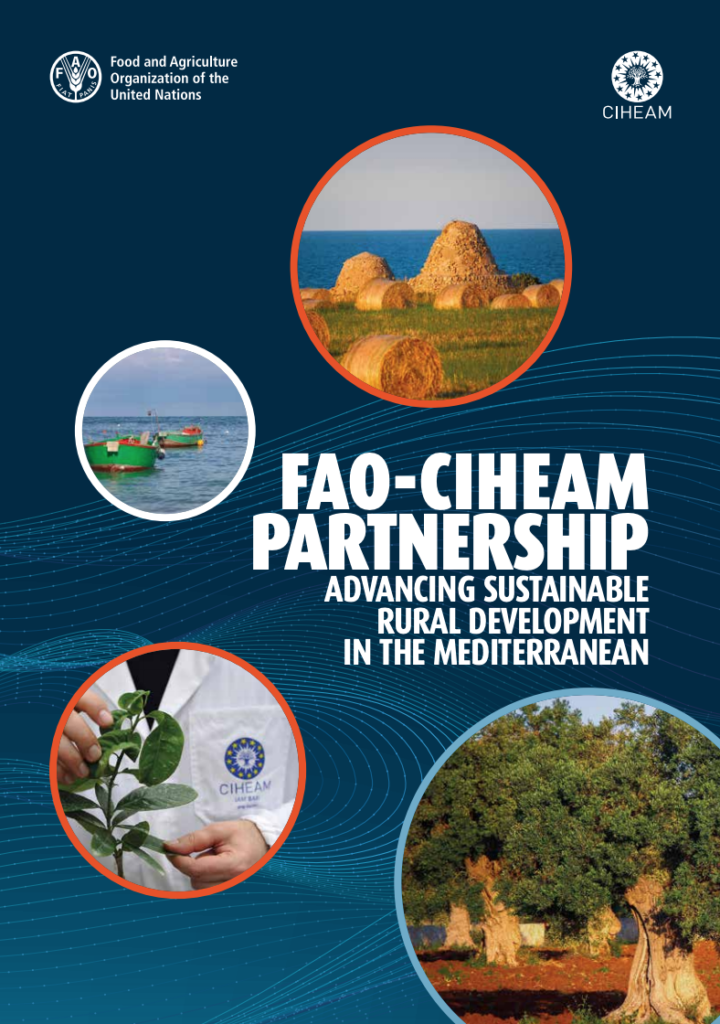 Year of publications: 2020
Place of publication: Rome, Italy
Publisher: FAO and CIHEAM
---
Crises and Conflict in the Mediterranean. Agriculture as resilience
Under the direction of Cosimo Lacirignola
Wars, political instabilities, climate change, migration, population growth, and scarcity of natural resources: the Mediterranean is at the intersection of major crises. These crises have a significant impact on food security and agriculture that are of major concern for a large part of the population. Nevertheless, agriculture can also provide means to meet these challenges.
In what ways is agriculture a tool of adaptation and mitigation enabling to strengthen the resilience of rural Mediterranean populations? Often criticized for their impact on the environment, what solutions do agricultural activities provide?
In this context, this collective work provides a collection of studies, detailed accounts, and analyses written by authors with different backgrounds, on contemporary and historical topics that are related to the Mediterranean region. At the heart of international current events and future food challenges, these analyses present various situations where agriculture, water, and food have a role to play in the prevention and management of crises, tensions and conflict.
Often underestimated or even forgotten in strategic analysis, these works intend to replace the agricultural and rural development at the heart of the debate in order to feed the debate on the future of the Mediterranean through the perspective of these current issues.
Download the preface of Cosimo Lacirignola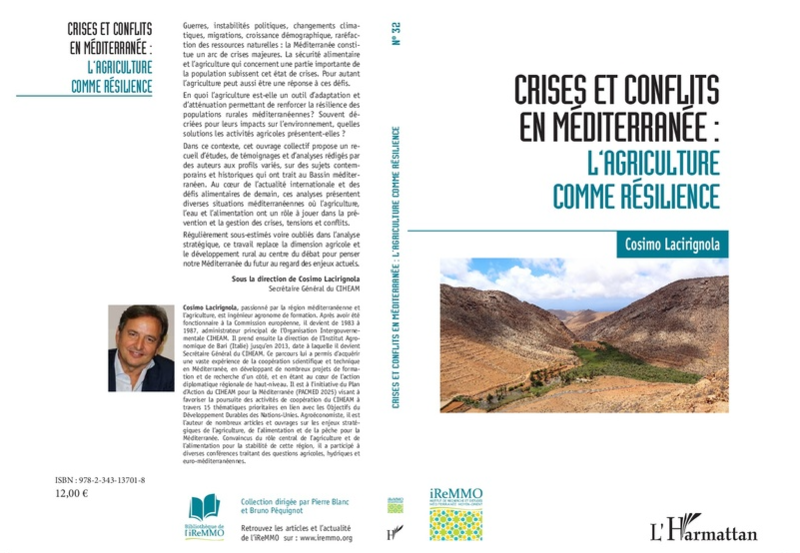 Sustainable Development Goals: Mediterranean Opportunities
Under the direction of Cosimo Lacirignola
In September 2015, the United Nations adopted the Sustainable Development Goals (SDGs) identifying 17 priority development objectives. The CIHEAM is committed to meeting these objectives in the Mediterranean and has therefore developed the CIHEAM Action Plan for the Mediterranean (CAPMED2025) and CIHEAM Strategic Agenda 2025. The core missions of this Strategic Agenda : protection of the planet, access to food for all, insclusive development and prevention of crises.
In this publication the CIHEAM focuses on food security, the resilience of agriculture to climate change and multilateral partnerships.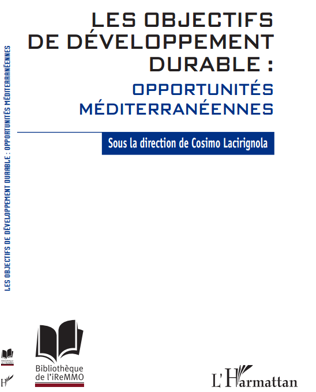 Land and Sea: Essential Resources for the Mediterranean
by Cosimo Lacirignola
The year 2015 marked the 20th anniversary of the Barcelona Declaration which gave birth to the Euro-Mediterranean Partnership that was intented as a political, economic and sociocultural partnership between the EU and its Mediterranean neighbours. Twenty years later, the strategic situation in the region has changed and multilateral cooperation has been put aside.
Nevertheless, access to natural resources and food (water, land, health, biodiversity) remain at the heart of the debate. This book analyses the socio-economic potential of the agricultural and fisheries sectors, our eating habits and our social and environmental responsibility (articles in French and English).