Future of sustainable food systems in the Mediterranean 🌍
SAVE THE DATE, 9 DECEMBER 2021 (10:30 CET/ONLINE)
#SFSMED DIALOGUES (PART 3)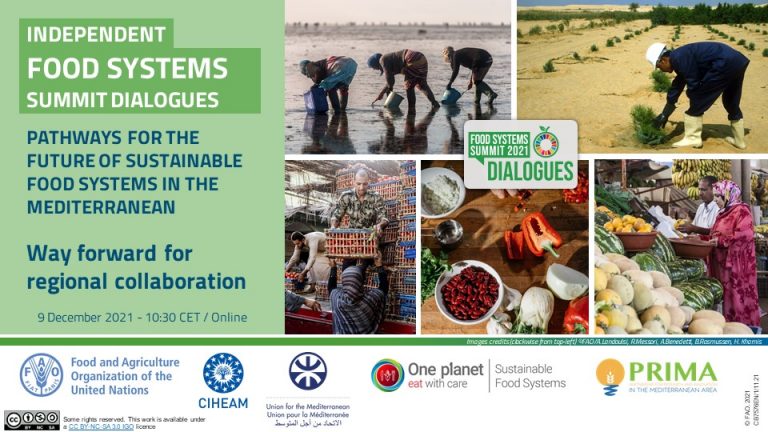 "Way forward for regional collaboration"
The third independent Food Systems Summit Dialogue for the Mediterranean Region (SFS MED dialogue) is co-convened by the International Centre for Advanced Mediterranean Agronomic Studies (CIHEAM), the Food and Agriculture Organization of the United Nations (FAO), the Secretariat of the Union for the Mediterranean (UfM), the One Planet Network's Sustainable Food Systems Programme (OPN-SFSP) and the Partnership for Research and Innovation in the Mediterranean Area (PRIMA) Foundation, and it is the prosecution of two other Independent Dialogues on "Pathways for the future of sustainable food systems in the Mediterranean" held in April and June 2021.
The outcomes of these dialogues and their key messages were synthesised in an executive brief English, French, Arabic
Following these two Dialogues, the FAO, the CIHEAM and the UfM conducted a stocktaking exercise of national and independent dialogues that took place in the Mediterranean region, as a starting point to reflect on the ongoing efforts by countries and stakeholders in the preparation and follow-up to the UN Food Systems Summit (UNFSS).
More specifically, the stocktake will allow to highlight the main issues and national pathways identified within the UNFSS process across the Mediterranean region, identifying common patterns, trends, and opportunities that can help build strong regional collaboration.
Objectives of the 3rd Dialogue
The third SFS-MED Dialogue "Way forward for regional collaboration" is designed to:
take stock of regional and national efforts in support of the follow-up to the UNFSS;
exchange on the way forward and identify opportunities for collaboration at national and regional level.
CAPMED & SDG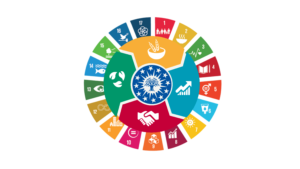 Télécharger le CAPMED