Master Thesis Prize
This Prize was established in 1994 to valorize the research work undertaken by the CIHEAM students in the framework of their Master of Science and to support the development of their scientific careers.
It is awarded every year by the Governing Board of the Organisation upon recommendation of its Advisory Board, according to Article 3 of the Rules for Granting the Annual Prize to the Best CIHEAM Thesis.
Latest prize was awarded to
Sanae Touali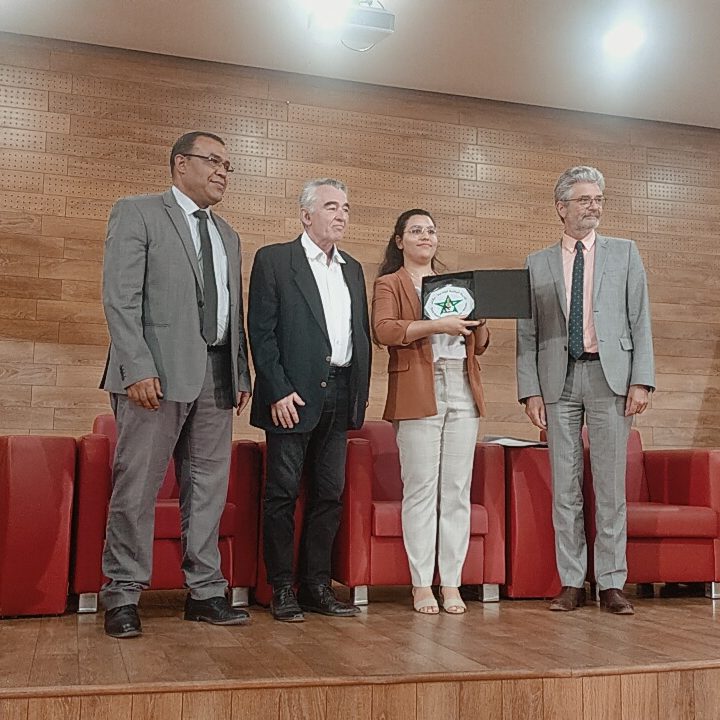 Ms. Sanae Touali, a graduate of CIHEAM Montpellier (France), received the CIHEAM Best Thesis Award 2021 for her work on the analysis of the resilience of agricultural production systems in the Setif plain in Algeria. It had convinced and seduced the jury of the CIHEAM Advisory Board made up of eminent members of research and teaching. The jury took into account the originality and scientific value of the work presented, its applicability and its exemplary character in the field of Mediterranean cooperation.
---
Prizes of the previous years
2019 - ELSA CHEDID
2018 - MOHAMED AMINE HEDOUI & MARWA MOUROU
2017 - KHALID IBOUH
2016 - NAJLA KSOURI
2015 - EMNA KHANFIR
2014 - JELENA TURK
2013 - HEVAL YILDIRIM & MELISSA SI AMMOUR
2012 - DIDIER BERDAGUER
2011 - SAID TIFAOUI & LAZA5R TANASIJEVIC
2010 - FATIMA EL AAMRI
2009 - MOHAMED FRIKHA
2008 - BELECH BACHIR
2007 - KAJ HAMADE
2006 - BOUABID BADAOUI & SOFIA NIKOLAIDOU
2005 - MARTA MONEO LAIN
2004 - EYAD MASSOUD ATALAH & GEMA CARMONA
2003 - YOUSSEF EL GHARAAS
2002 - HANANE GOUDJIL
2001 - JOSEPHINE SEMAAN
2000 - HABIB YAHYAOUI
1999 - ANTOINE HARFOUCHE
1998 - IBTISSAM EL HILALI
1997 - KARIM JERATE
1996 - NIHAL BUZKAN
1995 - ZERAMDINI HAMDA
1994 - PANDELI PASKO & MYRTA ARBEN