2nd ALUMNI GATHERING
2nd CIHEAM-Chania ALUMNI GATHERING
Former CIHEAM Students from the CIHEAM Institute of Chania are invited to participate in the 2nd ALUMNI GATHERING (23/08/2019).
This year the gathering will focus on CIHEAM'S multiculturalism as a contribution to Personal and Professional Evolvement.
PROGRAMME
Presentations will be given at the conference hall "Poseidon" on the 23rd of August.
A workshop on "Hack stress: How the magic power of gratitude can change your life" will take place on 23rd August 2019 from 14:30-18:30.
On the 23rd August 2019, at 20:00 p.m, all registered alumni with their families, are invited to the Cretan Night (reunion dinner), with live music and dancers, which will be organized at the restaurant "Mediterranean" located at the Conference Center of CIHEAM Institute of Chania.
You can register to the 2nd CIHEAM-CHANIA Alumni gathering by clicking this link http://alumni2019.maich.gr/.
CAPMED & SDG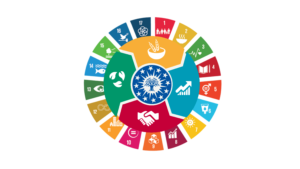 Télécharger le CAPMED