The CIHEAM Secretary General visits the International Organization of Vine and Wine in Dijon
Dijon, France, 11-12 May 2023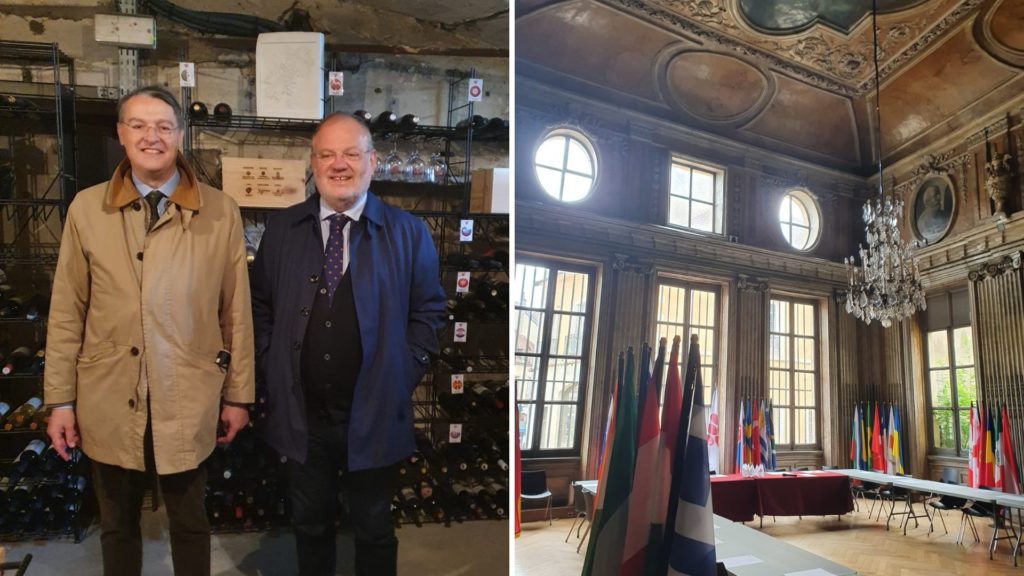 The CIHEAM Secretary General visited the Headquarters of the OIV in Dijon for a 2-day working meeting 
The two organisations discussed a joint training initiative on areas of common interest at the intersection between wine production and agriculture
12 May 2023, Dijon (France) - After the first visit of the Director General of OIV, Mr Pau Roca, at the CIHEAM General Secretariat on April 26, 2023, the Secretary General of CIHEAM, Mr Teodoro Miano, and Mr Julio Urruela, CIHEAM Administrator, have been invited to Dijon for an update on the issues discussed in the previous meeting and, in particular, the activation of co-organised short educational programmes on themes of common interest.
The meeting was very intense and productive also thanks to the extremely warm atmosphere and the very kind hospitality during the 2-day visit. 
Both inter-governmental institutions share a very strong interest in the Mediterranean region, with special regard to Sustainable Food Systems and the Mediterranean Diet. Several insights on both the principle and the methodological approach to the topic were deeply discussed. Subjects like the sustainability of farming and food systems, biodiversity and genetic valorization, and water and soil fertility management of viticulture have been widely considered. The CIHEAM has been formally invited to take part in the next World Congress of Vine and Wine to be held in Cadiz e Jerez on June 5-7, 2023. The proposal concerns participation in the initiative and the organisation of a specific Side Event during the Congress.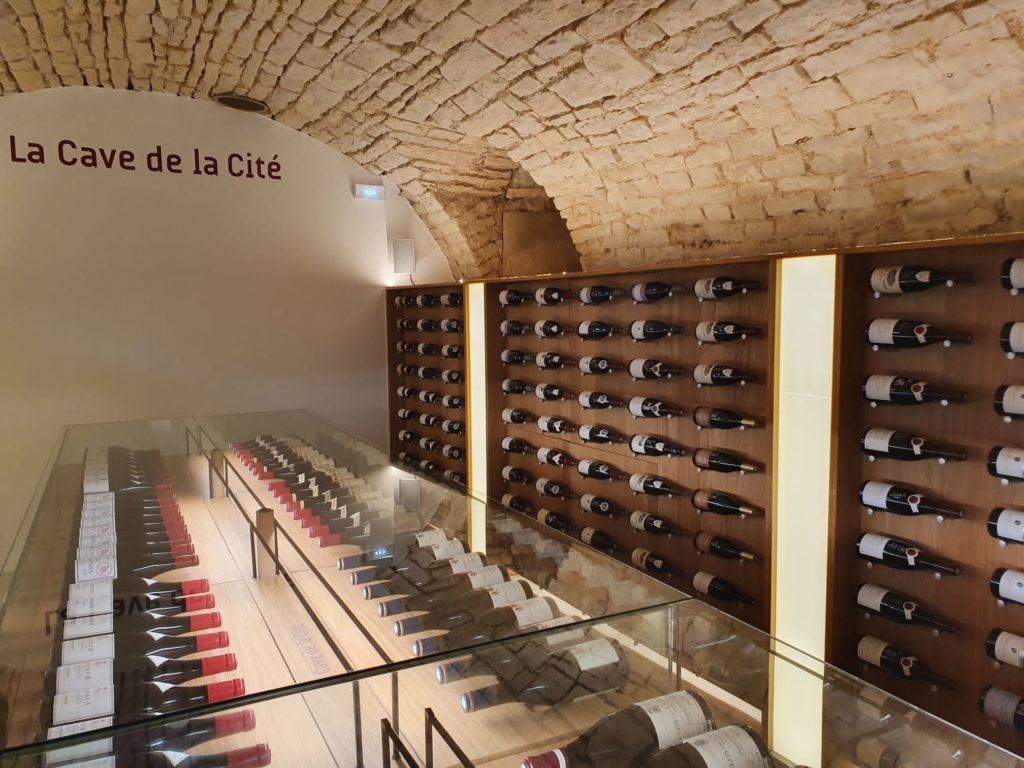 Considering viticulture as a portion of the food system, the training initiative will focus on some priority topics such as sustainable water and soil fertility management in viticulture, technical aspects of table grape production, biodiversity, genetic conservation, and the valorization of vines varieties. In addition, courses will host technical visits, therefore allowing private companies, farmers, and farmer associations to share their vision and expertise.
At the end of the meeting, Mr Pau Roca invited the CIHEAM Delegation to visit Hotel Bouchu, the future headquarters of the OIV.