FAO-CIHEAM Meeting at UNESCO
March 22, 2019, Paris
Mr. José Graziano da Silva, Director-General of the FAO met today with Mr. Plácido Plaza Secretary General of the CIHEAM (International Center for Advanced Mediterranean Agronomic Studies) at UNESCO in parallel to the symposium that took place on "Taste at the service of consumer health and sustainable territorial development". They exchanged about their ongoing and future common projects and explored ways to strengthen their strategic partnership for the Mediterranean region.
The collaboration between CIHEAM and FAO started in 1977. Since then the importance of their partnership has been recurrently reaffirmed and their cooperation continues to grow and diversify.
Among their current common objectives, it is worth mentioning the support of healthy and sustainable food systems for all - a conference in Palermo will be dedicated to this topic (15-17 May 2019), the support to a quality higher education adapted to the needs of territories (Mediterranean Forum of Young Researchers and PhD Students, Bari, 18-20 September 2018) or the sustainable management of precious resources such as water, soil and marine resources, particularly with regard to the climate challenges in the Mediterranean.
Several meetings have been scheduled in Rome in the coming weeks to advance on these topics.
CAPMED & SDG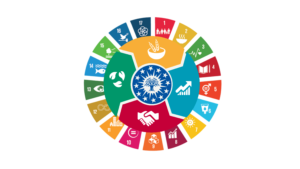 Télécharger le CAPMED