International Women Day 2021
Webinar "Women in Leadership, towards an equal region in a COVID-19 world" Union for the Mediterranean, CIHEAM, WHO...
Friday, 5 March 2021, 11:00-13:00 CET
The CIHEAM is a partner of the UfM International Women's Day webinar "Women in Leadership: towards an equal region in a covid-19 world" and will co-organise a session dedicated to Food security: Women in Agriculture.
Join to discuss the importance of bridging the leadership gap and empower women to attain gender-equal decision-making. #IWD2021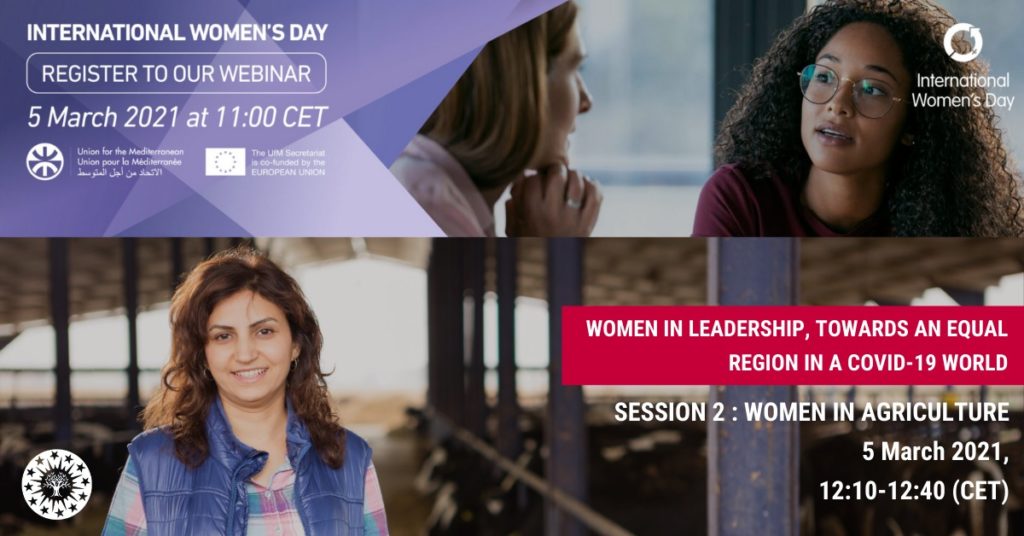 Context
The pandemic has taken a great toll on our society, our lives and economy. Evidence shows that the impacts of crises are never gender-neutral, and COVID-19 is no exception.
As entrepreneurs, nurses or health care and agricultural workers, women around the world have worked relentlessly not only to fight COVID-19 but also to shape a more equal and inclusive future. While women have been in the frontline of the fight against the pandemic, their voices remain left out of the decision-making table.
Indications show that when women are represented and engaged in leadership bodies, their outcomes are more likely to be inclusive: deaths of COVID-19 were 6 times lower in countries where female leaders took early action, countries with a greater proportion of women as top decision-makers in legislatures have lower levels of income inequality and when women hold more executive leadership positions, companies are more profitable.
Objectives
This webinar will analyse the challenges that women and girls face to access leadership positions. The discussions will bring together a variety of stakeholders from across sectors, who will analyse the gendered barriers to leadership. Speakers will also share best practices on how to foster women and girls' leadership across the region.
The event will welcome DG NEAR to present the recently published gender action plan GAP III and share insights on how it will empower women and girls to participate and lead equally in social, economic and political life.
The webinar will also present the UfM's labelled projects with UNIDO and CEED and launch the 2021 UfM Women Business Forum.
Themes
The full agenda with speakers will be available on this page soon.
Women in Business, entrepreneurship and digital economy
Women and the Health Care Sector
Session 2 :
Women in agriculture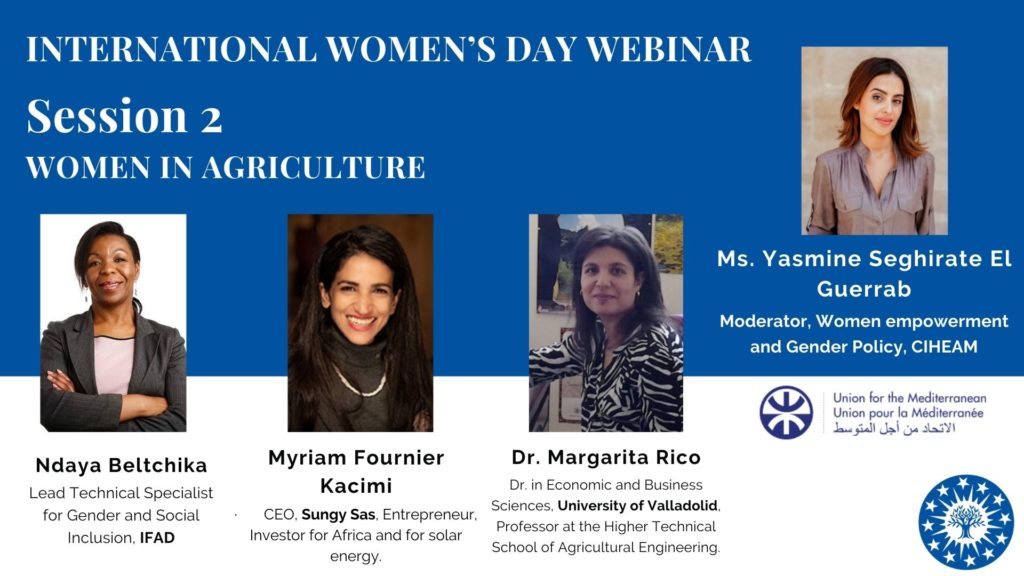 Speakers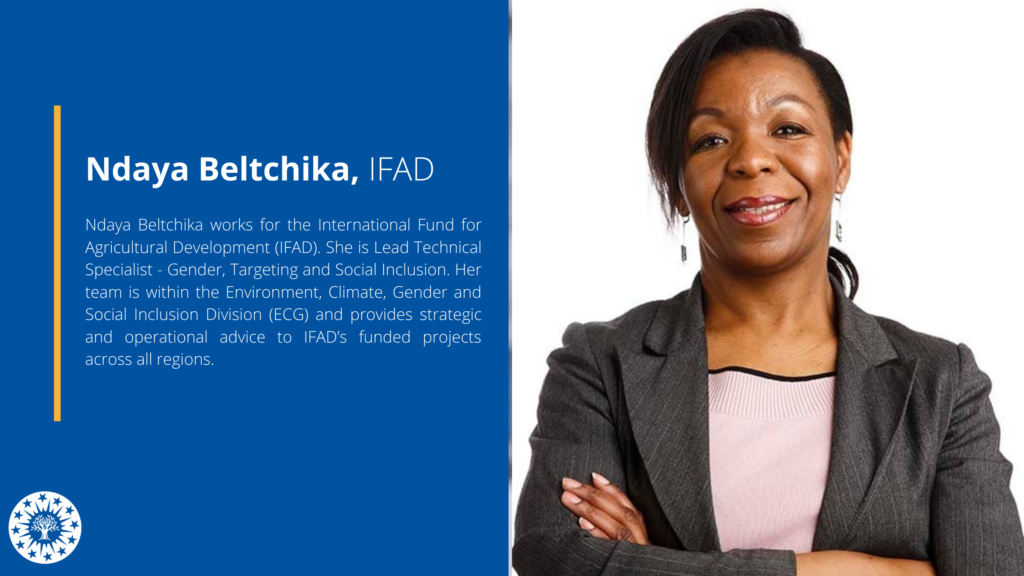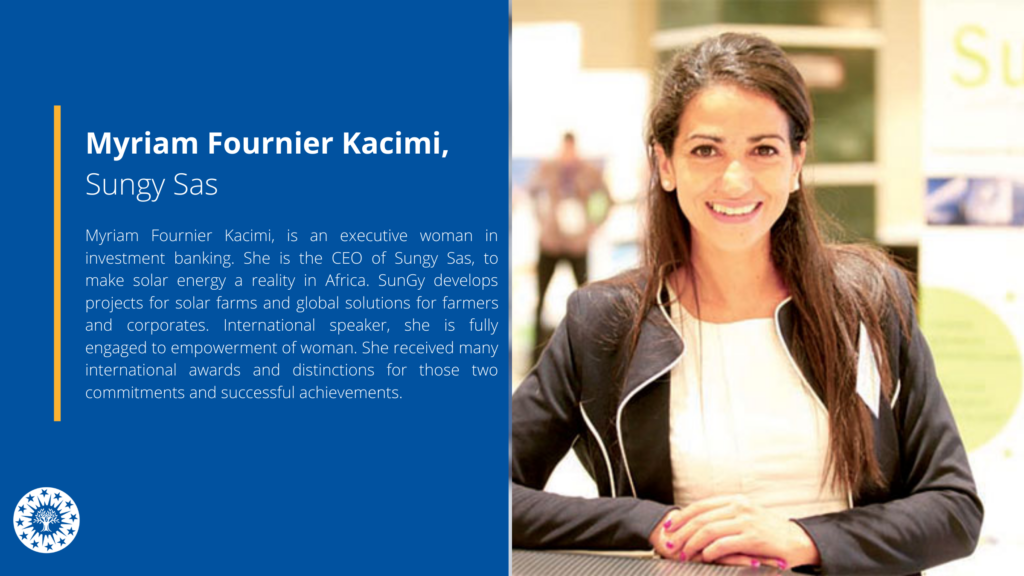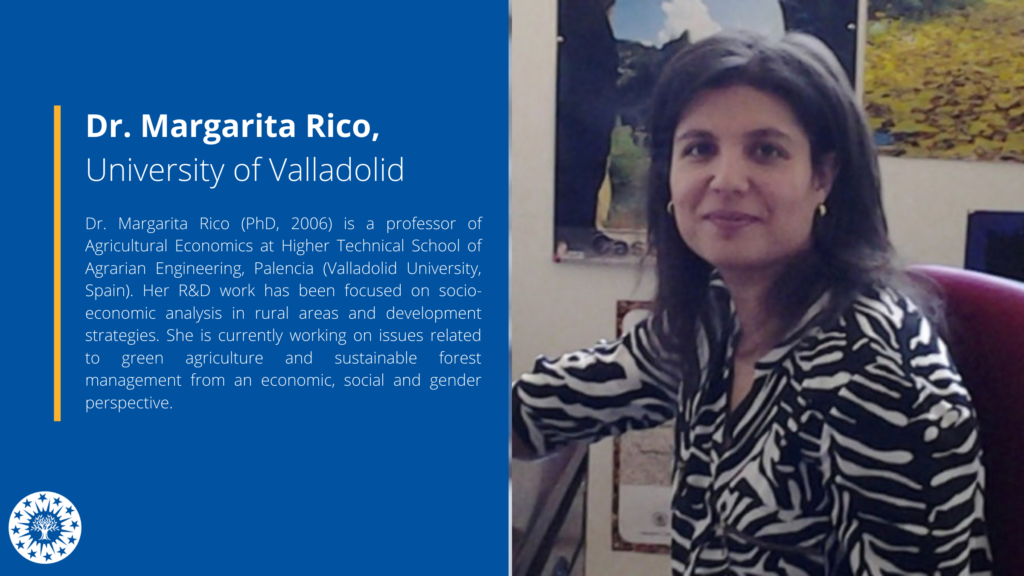 A UfM Event organised in collaboration with:




CAPMED & SDG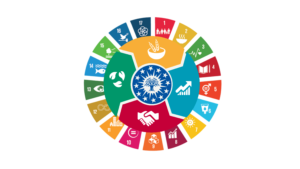 Télécharger le CAPMED