LEBANON: VISIT OF THE MINISTER OF AGRICULTURE 🇱🇧
EXCHANGES WITH H.E. ABBAS HAJJ HASSAN, MINISTER OF AGRICULTURE OF THE REPUBLIC OF LEBANON
10 June 2022, Paris, France
The Secretary-General of the CIHEAM, Mr. Plácido Plaza Lopez received, on Friday 10 June 2022, H.E. Abbas Hajj Hassan, Minister of Agriculture of Lebanon who was accompanied by Mr. Salem Darwich, Advisor, and Mr. Ahmad Ramadan, Director of the Cabinet of the Minister in the framework of the ongoing activities between Lebanon and the CIHEAM.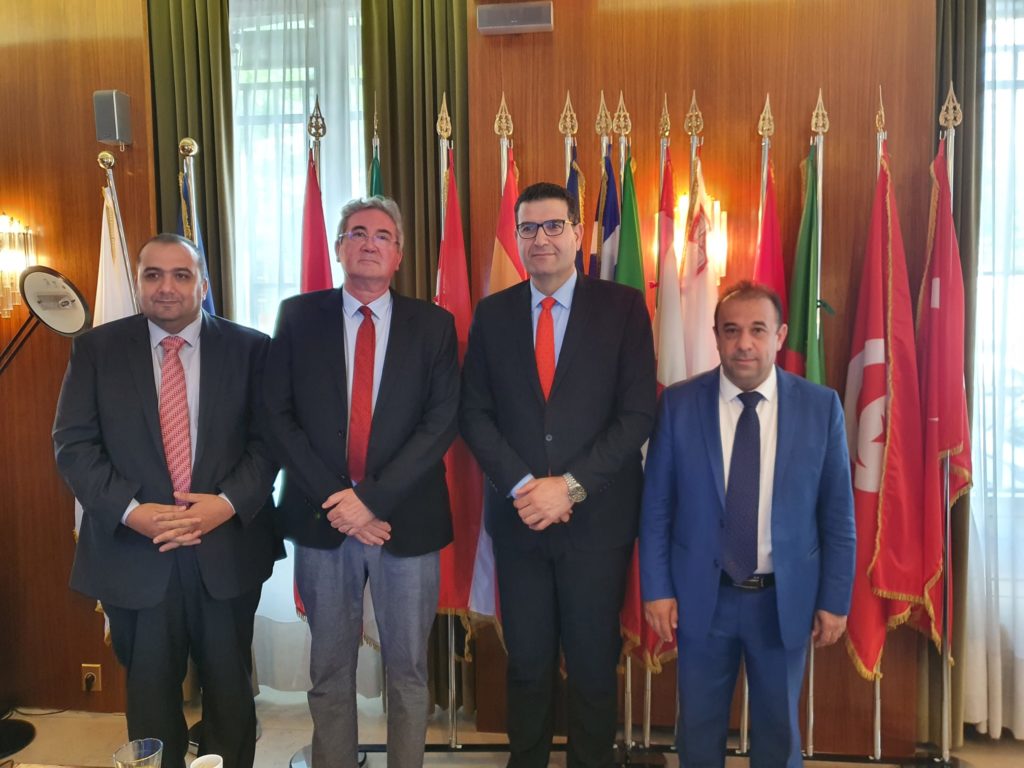 The exchanges held on Newton Street highlighted the Minister's interest in a strengthened collaboration on food security and agriculture development with the CIHEAM in particular on emerging issues in the country (Food crises, Plant diseases, impacts of the Russian-Ukrainian war...)
This visit was also the opportunity for the Secretary-General to congratulate H.E. Abbas Hajj Hassan for his recent nomination as the Head of the Executive Office of the Arab Organization for Agricultural Development (AOAD) and to underline the precious and important implication of Lebanese members in CIHEAM Bodies (Governing Board, Advisory Board, Ethics Committee…) and in the Institutes (Researcher, managers, students...)
CIHEAM's Support for Lebanese students' mobility and capacity building
Several hundred Lebanese students have been trained in the CIHEAM Institutes. Over the past twenty years, nearly 2000 professionals have received specialized training, including through partnerships with Lebanese administrations and universities. In addition, the CIHEAM institutes count among their professors and researchers several Internationally renowned Lebanese experts particularly involved in projects in their country of origin.
In 2020, the CIHEAM launched a special call for application addressed to the Lebanese Alumni and students of the Institutes in solidarity with the prevailing and critical situation in Lebanon, aiming to support research programs, technology transfer, and innovative initiatives.

Strengthening synergies between institutions to support cooperation and research projects
In addition to training and capacity-building supports, more than fifty cooperation and development projects are currently underway in strategic areas in the fields of rural and coastal development, adaptation to climate change, and food security and safety.
The Secretary-General of the CIHEAM and the Minister of Agriculture agreed on the importance of strengthening synergies with other specialized international institutions and organizations (AOAD, FIDA, IOC, FAO...) in order to implement or reinforce ongoing projects, technical assistance, and research.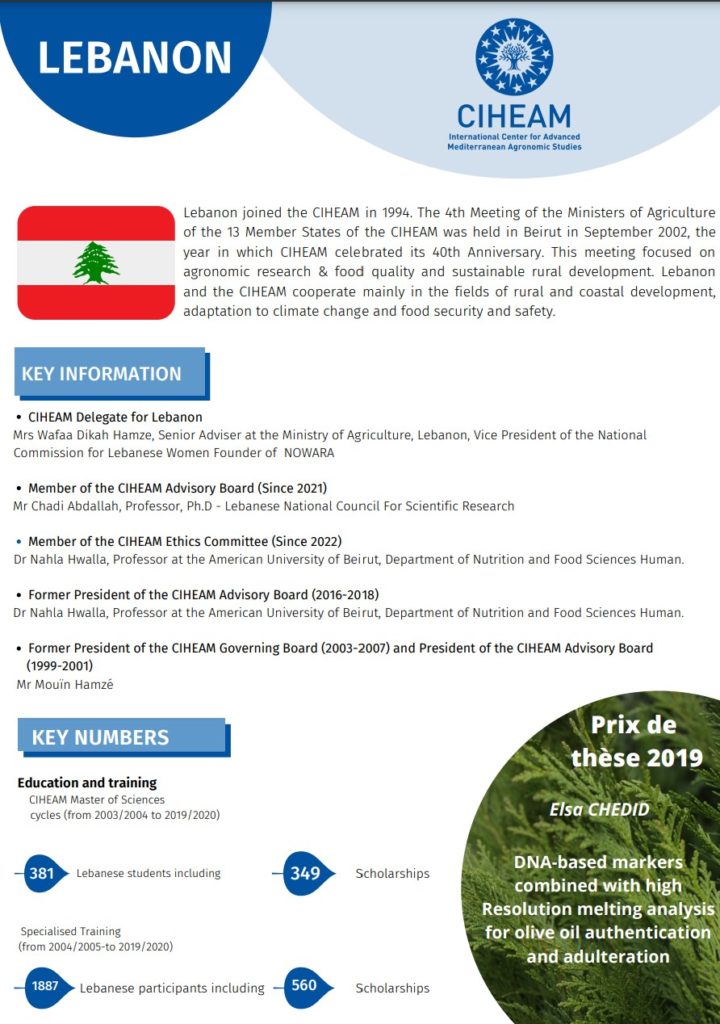 ---
RELATED NEWS: Visit to the CIHEAM Montpellier Institute (6 to 9 June 2022)
As part of its cooperation activities with Lebanon, CIHEAM Montpellier hosted His Excellency Mr. Al Hajj Hassan Abbas, Minister of Agriculture of Lebanon from June 6 to 9, 2022.
A program of meetings with regional institutions and agri-food structures in Occitanie has been organized by CIHEAM Montpellier for the Lebanese Ministry of Agriculture. Among other projects and collaborations, this visit contributed to discussing the first results of the SupMed project on strategies to fight against climate change and to see to what extent these results can be integrated into the future Lebanese agricultural strategy.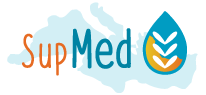 CAPMED & SDG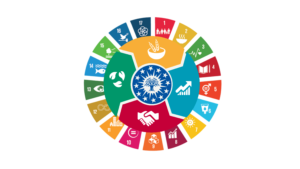 Télécharger le CAPMED