New partnership agreement with AOAD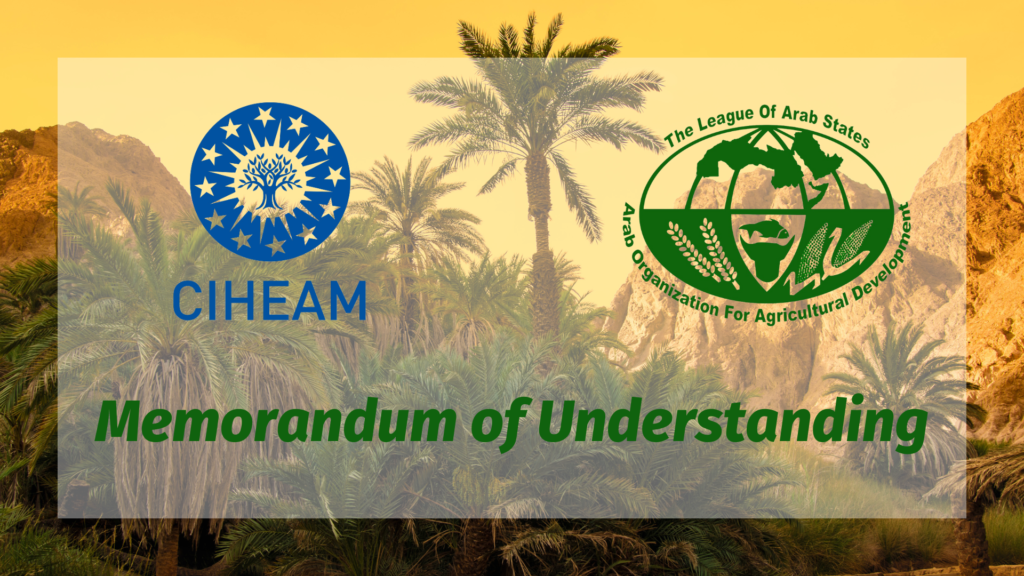 The Arab Organization for Agricultural Development (AOAD)and the International Center for Advanced Mediterranean Agronomic Studies (CIHEAM) have strengthened their collaboration, signing a Partnership Agreement on 19 September in Paris.
The Agreement establishes a framework of cooperation between the two organizations in areas of shared interest.
In light of the growing needs of North African and Arab Countries, the aim of the agreement is to foster regional development through sustainable, resilient, and inclusive means.
The following focus areas will be a priority:
Food and Water Security, including the sustainable management of natural resources in the context of climate change
Sustainable Food Systems, including the development of agroecological organic agriculture, and traditional fisheries
Development of rural territories and coastal zones
Animal/Plant Production and Health, particularly typical of the region such as olive trees and date palms
Empowerment of communities, with a focus on youth and women's socioeconomic inclusion
Development of human resources and human capital mobility
In the last picture, CIHEAM and AOAD's teams. From the left: Mrs. Aroua GAAYA, Mr. Julien FAISNEL, Dr. Brahim Adam Ahmed DOUKHEIRY, Mr. Plácido PLAZA, Dr. Aniss BEN RAYANA, Mr. Bedr Eddine OUMID, Mrs. Yasmine SEGHIRATE, Mr. Julio URRUELA, Mr. Vincenzo FERSINO, Mrs. Audrey PETIOT and Mr. Gianluca MANGANELLI.
CAPMED & SDG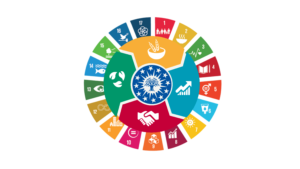 Télécharger le CAPMED