Opening of a new Garden of Peace in Zaragoza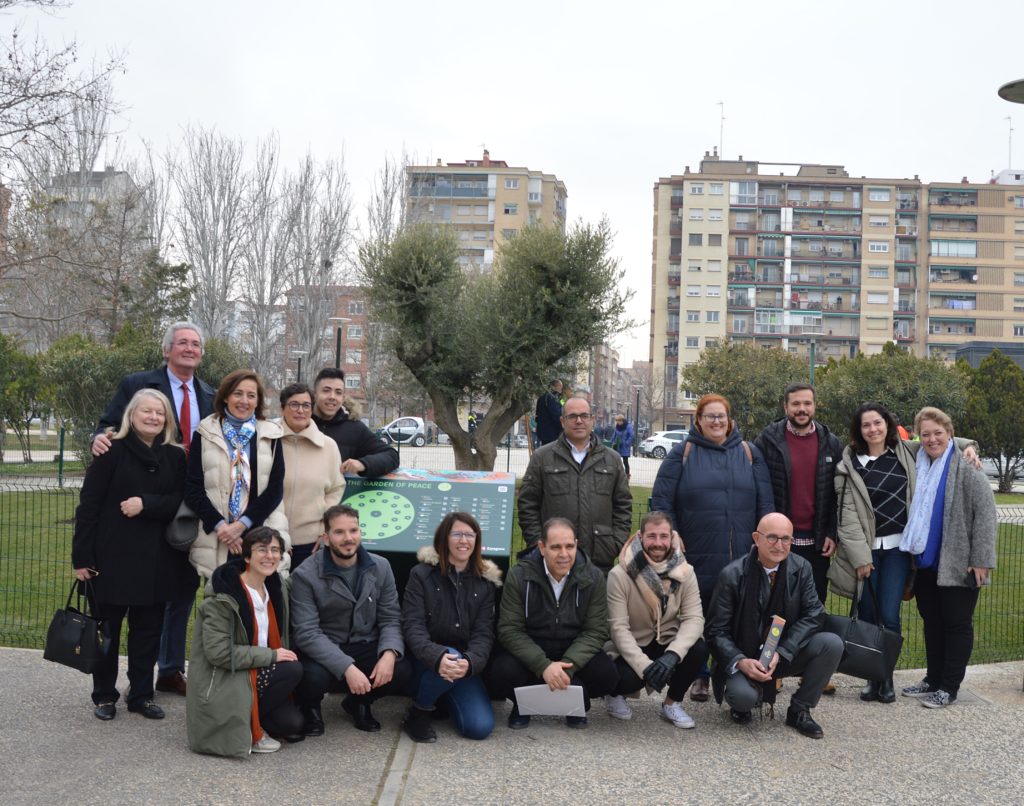 The mayor of Zaragoza, Jorge Azcón, together with the Minister of Public Services and Mobility, Natalia Chueca, the Secretary-General of the CIHEAM, Plácido Plaza, the Director of CIHEAM Zaragoza, Raúl Compés, and the President of the association 'The Garden of Peace', Francesco Serafini, inaugurated this Tuesday the "peace garden" in the Aljafería Park in Zaragoza. The new space, made up of 22 olive trees from different corners of the world, was born with the purpose of building bridges between cultures and promoting peace and cooperation.
After CIHEAM Chania (Greece), CIHEAM Zaragoza opens a new Garden of Peace
The garden, circular in design, has olive trees from the World Olive Germplasm Bank (Córdoba, Spain), representing 21 large olive-growing countries (Albania, Algeria, Argentina, Cyprus, Croatia, Egypt, Slovenia, Spain, the United States, France, Greece, Iran, Israel, Italy, Lebanon, Morocco, Palestine, Portugal, Syria, Tunisia, and Türkiye), and arranged in the form of a double ring around an olive tree of the empeldre variety, the main one in Aragon.
A project of CIHEAM Zaragoza, Zaragoza City Council, and "The Garden of Peace" Association
For an organization dedicated to cooperation in the Mediterranean such as the CIHEAM, the "Garden of Peace" is a project loaded with symbolism that allows it to strengthen further its link with the city of Zaragoza, where it was established more than 50 years ago. "In addition to its strategic value for the region's economy, the olive tree is a symbol of Mediterranean identity and fraternity. It also represents us as an organization, since it is part of our institutional emblem", pointed out the Secreatry-General of the CIHEAM, Plácido Plaza.