REINFORCING THE INNOVATION-EMPLOYABILITY NEXUS
The Union for the Mediterranean (UfM) supported by the German Development Agency (GIZ), is launching an initiative targeting staff from universities, research centres, education ministers, and all complementary stakeholders dedicated on the best practices reinforcing career opportunities of researchers and students. The initiative is shaped through Steering Committee Meetings (5 and 19 May) and the CIHEAM is part of this initiative.
Closing the gap between universities and business in the Mediterranean region
Despite youth in the Southern Mediterranean being the most educated generational group ever, young graduates in the region, especially in North Africa, experience the highest level of unemployment among higher education graduates in the world (around 25%, UNDP). In this context, Universities and research centres are key actors for building vibrant and sustainable economies in the Mediterranean by developing skills, human capital and innovation. Their "third mission" aimed at contributing to the knowledge transfer and innovation of their societies and economies, is more than ever important.
CIHEAM's Participation
The CIHEAM is involved in the two steering committee meetings dedicated to collect information about existing best practices, needs on the ground and regional challenges. They tackle the following topics:
How to promote employability and digitalisation?
How to promote entrepreneurship and start-up creation in Research and Innovation?
The CIHEAM is currently engaged in many projects aimed at strengthening the link between students - universities - businesses. They contribute to creating start-ups and jobs by using notably open innovation tools and design thinking approaches. The development of innovative solutions together with students, company staff and training actors achieves important objectives in the Agrifood Sectors:
Encourage business innovation in the food systems
Contribute to strengthening students' capacities in terms of innovation and entrepreneurship and therefore to better competitiveness and more job opportunities
Foster multi-stakeholder dialogue and the co-construction of solutions
Universities and research centres, like CIHEAM, are key actors for building vibrant and sustainable economies in the Mediterranean by developing competencies, human capital and innovation.
CAPMED & SDG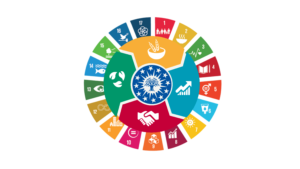 Télécharger le CAPMED