Rejuvenation of local varieties of chestnut trees
Rejuvenation of local varieties of chestnut trees
CIHEAM Chania was contracted by the Hellenic Ministry of Environment and Energy, to coordinate a project funded by the GREEN FUND, Priority Axis 7 "Applied Research", involving the rejuvenation of local varieties of chestnut trees in Chania.
The first plantlet chestnut trees from four local varieties have now been made available to local chestnut farmers. A total of 700 chestnut trees (Katharokastania, Rogdiani, Strovliani, Koutsakeri chestnut varieties) were distributed free of charge from the nursery of the Forest Directorate of Chania – Decentralized Administration of Crete.
In total, 136 applications were made for such trees, with requests for more than 6,500 seedlings, which shows the huge interest of producers to renew their trees which were heavily damaged by chestnut ulcer disease. These new plantlets were vaccinated against the disease, to make them more able to cope with its effects, and they will be replanted among the old chestnut trees in the mountain villages of Chania. Producers picked from 5 to 7 seedlings each, depending on their region, and it is estimated that a corresponding number could be given again one year from today.
For the nursery set up in the village of Palaia Roumata, which was planted with seedlings, a collaboration took place among the project contractor CIHEAM Chania, together with the Chestnut Producers Cooperative, the Directorates for Forestry and Rural Development, the Common Enterprises Association of the Municipality of Platanias, and Professor Stefanos Diamantis, formerly of the Hellenic Forest Research Institute, who is regarded as the 'father' of chestnut tree research in Greece.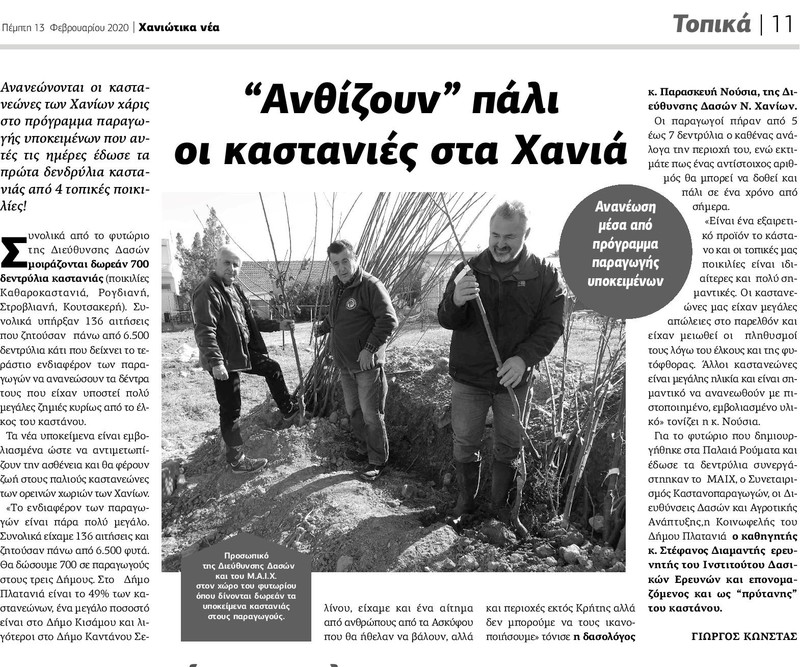 CAPMED & SDG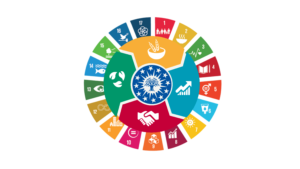 Télécharger le CAPMED