Save the date for the CMI and CIHEAM Round Table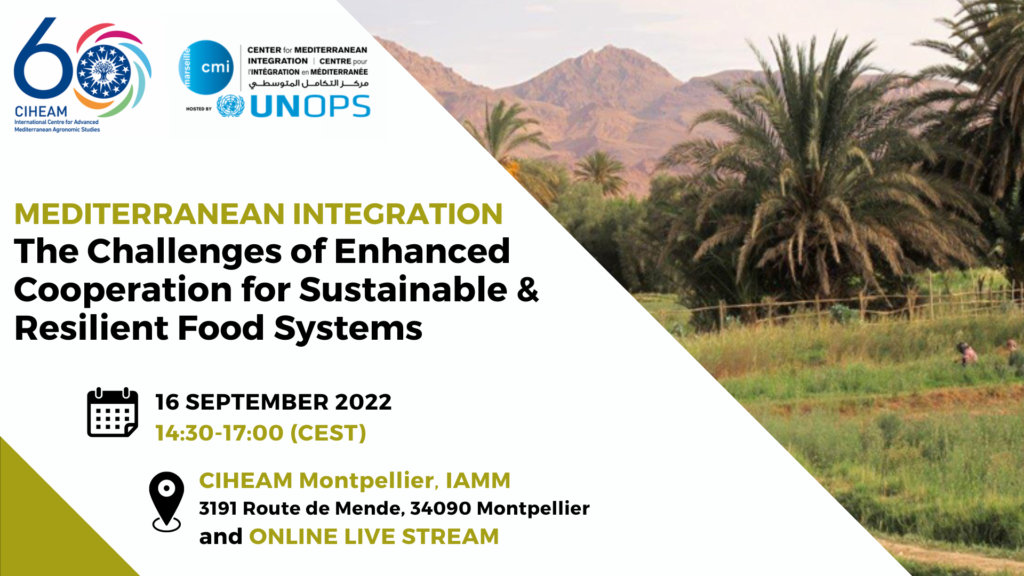 SAVE THE DATE
"Mediterranean Integration: the Challenges of Enhanced Cooperation for Sustainable Food systems"
16 SEPTEMBER 2022 (14.30-17.00)
The Centre for Mediterranean Integration (CMI) and the International Centre for Advanced Mediterranean Agronomic Studies (CIHEAM) are joining forces around a round table that aims to shed additional light on the challenges faced by agriculture and food actors in the Mediterranean region, to propose courses of action in terms of regional cooperation and to identify research priorities for future joint analyses.
This round table is an opportunity to present the report of the CMI and the Euro-Mediterranean Forum of Institutes of Economic Sciences (FEMISE) published in February 2022 "Post Covid-19: growth opportunities, regional value chains and Mediterranean integration" which analyzes the impacts of the global health crisis of COVID-19 on the food security of Mediterranean South Shore countries.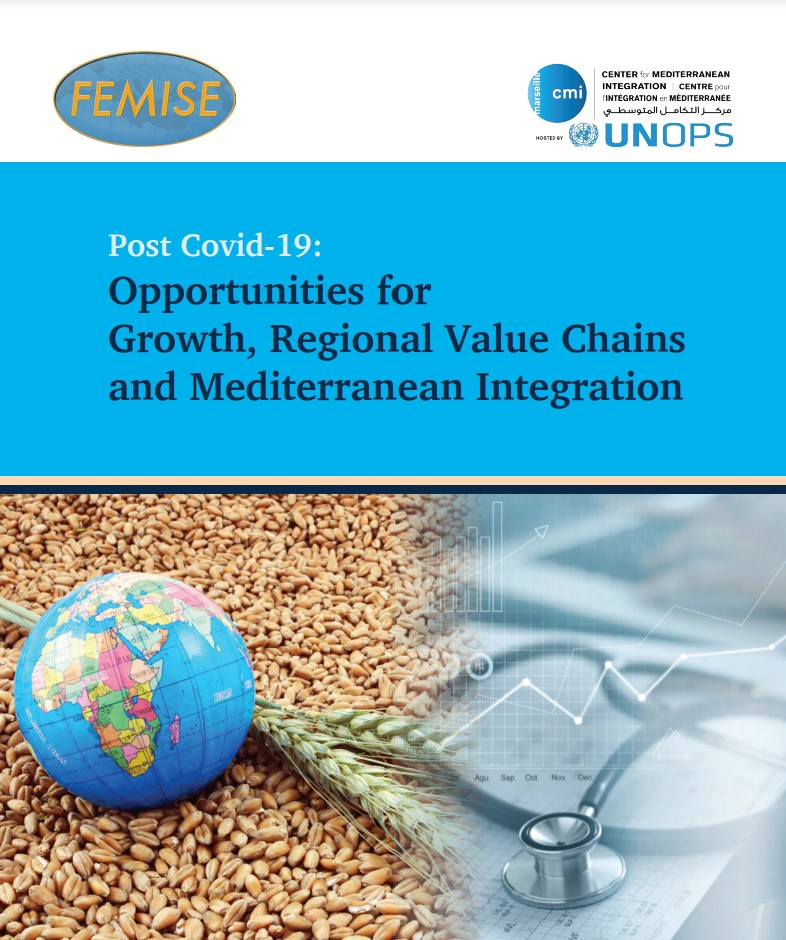 These countries, already challenged by the scarcity of their natural resources, climatic crises, and heavily dependent on food imports are today confronted with the Russian-Ukrainian war and its consequences on the agricultural commodity markets. In addition to a documented inventory of the food and agricultural situation in the countries of North Africa and the Middle East, the report also offers recommendations to strengthen the resilience of agri-food systems, capable of producing enough and being more productive, and for which the dynamics of regional cooperation seem to be the keystone.
CAPMED & SDG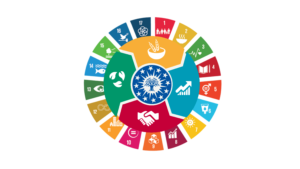 Télécharger le CAPMED