SCIENCE DIPLOMACY
CIHEAM participated in the UfM – S4D4C Workshop
What Role for the Science Diplomacy in the Mediterranean: The COVID19 as a case study (15-16 December 2020)
What is science diplomacy for the CIHEAM, if not a "raison d'être" ?
In his address the SG of the CIHEAM, Placido Plaza recalled that the CIHEAM was created to:
Provide additional scientific, economic and social education to the professionals and officials that undertake the responsibility of framing and conducting the rural and agricultural development of the Mediterranean
It was also created to conduct studies and scientific exchanges on international regional agricultural development issues
But above all, his main mandate is to contribute to the development of cooperation between these Mediterranean scientists, professionals, officials and, through them, between their respective countries' policies
Sixty years later, these major objectives remain unchanged as countless scientific and cooperation projects have been identified and implemented.
He also added that "scientific diplomacy" and "cultural diplomacy" are two sides of the same coin that can take different forms: Research & Development programs, networking, capacity building within mobility schemes, scientific and policy seminars and also regular Ministerial meetings gathering the Member countries' Ministers of agriculture on priority holding topics for the development of the region and to which CIHEAM can contribute.
Read full speech

CAPMED & SDG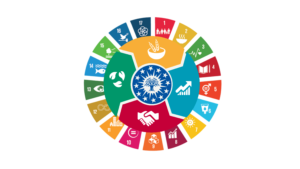 Télécharger le CAPMED