SCIENTIFIC DIPLOMACY IN THE SERVICE OF THE MEDITERRANEAN
October 3, 2023, Barcelona
With the aim of bringing together the main actors operating in the field of science diplomacy, notably scientists and diplomats, the UfM, under the leadership of its co-presidencies (European Union and Jordan), organised the Euro-Mediterranean Conference on science diplomacy in Barcelona on 3 October 2023.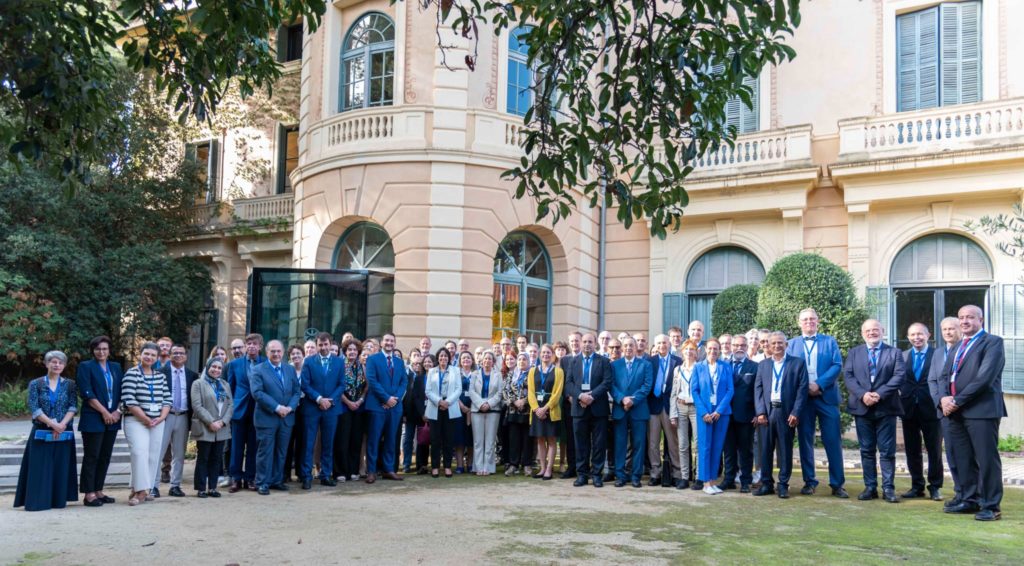 The objective of this conference was to highlight the state of the art of science diplomacy in the Mediterranean, to discuss current challenges and opportunities, and the way forward as a community of practical.
Mr Teodoro Miano, Secretary General of the CIHEAM, was present to share the field experience and the multi-stakeholder and interdisciplinary approach specific to CIHEAM in terms of food security, sustainable water management, soil health, responsible fishing or even for the socio-economic empowerment of young people and women in rural areas.
Since its establishment in 1962, the CIHEAM has helped maintain the conditions for lasting dialogue and trust between southern and eastern Mediterranean and European countries. Through its teaching, research, assistance, and political dialogue activities as close as possible to the needs of rural and agricultural territories, the CIHEAM enhances scientific cooperation and contributes to the emergence of common solutions for fairer, more sustainable, and more inclusive agro-food systems.
To illustrate his arguments, Mr Teodoro Miano highlighted two initiatives that help strengthen the sharing of knowledge and innovation in the Mediterranean: the MedForum and the partnership with the Interacademic Group for Development (GID).
Medforums are regular meetings organised by the CIHEAM which bring together young researchers and doctoral students, scientists, cooperation actors, political decision-makers, and even private sector operators to share ideas, build relationships, and discover the latest research and innovations promoting sustainable and shared regional development.
The partnership with the GID aims to create synergies with around thirty Academies (Science, Agriculture, Water, Technology, etc.) from Africa and Europe to support true co-development. To this end, the GID and the CIHEAM jointly organised a conference on "Sustainable management of Mediterranean watersheds facing the challenges of societal and climate change" and are currently preparing another one on "Trees and the forest facing global changes: Mediterranean countries at the forefront.
These conferences aim to strengthen Euro-Mediterranean and African dialogue and cooperation, to rethink training and research taking into consideration new challenges, to develop new evaluation and management criteria, and lastly, to formulate recommendations to boost political decisions and regional priorities.