The CIHEAM promotes Sustainable Food Systems and Youth Empowerment during the MENA-Africa OECD Forum
Paris, France, Tuesday 16 May 2023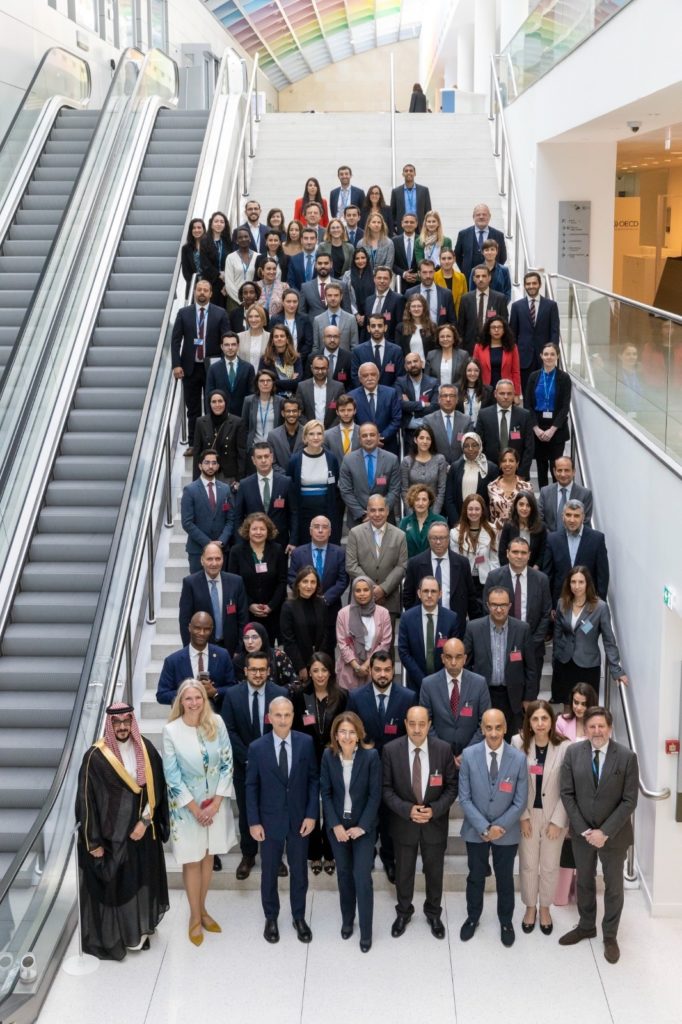 The CIHEAM Secretary General, Mr Teodoro Miano, was invited to intervene in the Steering Group Meeting of the MENA-OECD Initiative on Governance and Competitiveness for Development "Fostering Resilience to Global Challenges in the MENA Region"
The CIHEAM recalled its role in enhancing agro-food cooperation for development in the Mediterranean through education, scientific research, capacity building and political dialogue
"The approach of the CIHEAM to sustainable food systems is deeply rooted in the general framework of One Health. Strengthening the role of young people is an essential component  ", Mr Miano said
16 May 2023, Paris (France) - The CIHEAM Secretary General, Mr Teodoro Miano, was invited by the Organization for Economic Cooperation and Development (OECD) to intervene in the Steering Group Meeting of the MENA-OECD Initiative on Governance and Competitiveness for Development "Fostering Resilience to Global Challenges in the MENA Region", that was held on 16 May at the OECD Headquarters in Paris. 
The meeting was an opportunity for participants to exchange on how collaborative initiatives can help the region face global challenges and build more robust and inclusive economies. Among the participants, Mr Luca Sabbatucci, Permanent Representative of Italy to the International Organisations in Paris, who had previously visited the General Secretariat of the CIHEAM, introduced the session on governance in the MENA region, where the CIHEAM is active through education, technical assistance, and capacity building initiatives. 
From the Meeting of the Steering Group, it emerged that it is extremely important to enhance cooperation between the public and private sectors in order to further green transition, develop economies and improve standards of living in the MENA region and beyond. 
The Approach of the CIHEAM to Sustainable Food Systems in the Mediterranean
The CIHEAM brought its expertise to the Meeting of the Steering Group of the MENA-OECD Initiative by presenting its cooperation initiatives aimed at fostering the sustainability of food systems in the wider Mediterranean region.
In particular, the Secretary-General recalled that climate change is severely impacting the MENA region through the depletion of natural resources, loss of biodiversity, and disruption of agri-food supply chains. As a response to this situation, the CIHEAM is implementing several activities based on three pillars such as education, scientific research, and development cooperation. 
Lastly, Mr Miano stressed that the Approach of the CIHEAM to Sustainable Food Systems is deeply rooted in the general framework of One Health which considers human, animal, and environmental health as closely intertwined. Through this approach, the CIHEAM strives to bring a positive change in the Mediterranean agri-food systems.