Publication: "Youth Commitment to Sustainable Food Systems: A Mediterranean Overview"
Paris, France, Monday 17 April 2023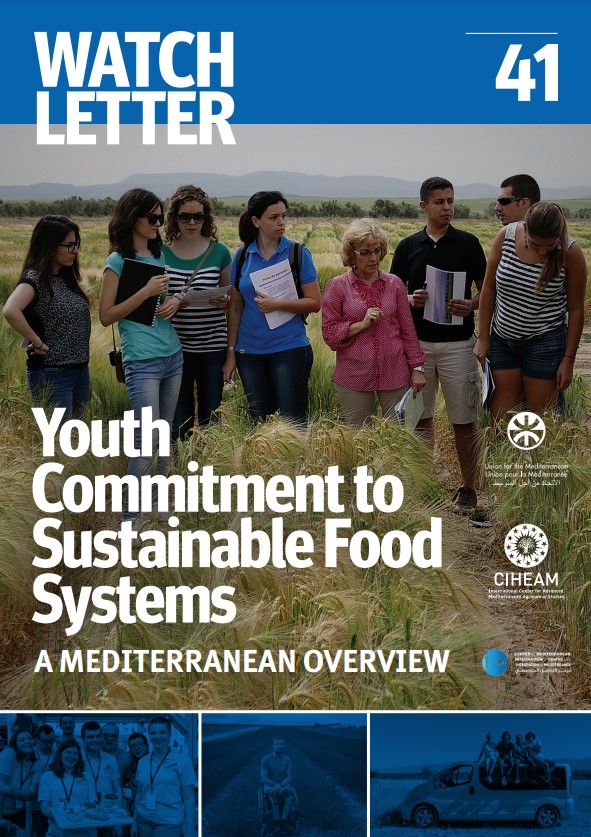 Youth Commitment to Sustainable Food Systems: A Mediterranean Overview
Climate change, the Covid19 pandemic, and recent conflicts are disrupting our Mediterranean societies. These crises threaten rural and agricultural communities that are already vulnerable as a result of poor development, environmental degradation, drought, and the gradual abandonment of the peasantry. They undermine the food supply systems of these communities and affect their livelihoods, thus putting them at increased risk of poverty. This situation particularly affects young people, especially in terms of training and employment opportunities. Many young people today do not have, the skills, the capital, or the land to access or create profitable employment in rural and agricultural areas. All these difficulties worsen socio-economic inequalities, which in turn fuel distress and radicalization of all kinds.
In addition to the challenges of climate change and endangered ecosystems, there are also those of food insecurity, massive youth unemployment, and many others. The current situation in the Mediterranean, therefore, calls on us to question the efficiency and sustainability of our development, production, and consumption models. It pushes us to accelerate the necessary transitions, which cannot be achieved without the active participation of young people.
Mediterranean youth needs to be more recognized, valued, and supported. The joint publication by the CIHEAM, the Union for the Mediterranean, and the Center for Mediterranean Integration-UNOPS gives voice to young researchers, entrepreneurs and activists with ideas and projects for rural and agricultural development.
Discover the CIHEAM WatchLetters
Launched in 2007, the CIHEAM WatchLetter is an electronic publication which provides summarised and geographically targeted analyses of emerging issues in the Mediterranean Basin. The WatchLetters target a broad audience and are intended to feed the debate on issues related to agriculture, food and rural areas in the region. The issues published so far represent a total of more than 550 articles involving more than 420 authors. The publication is directed and coordinated by the General Secretariat of the CIHEAM.
WATCHLETTER 41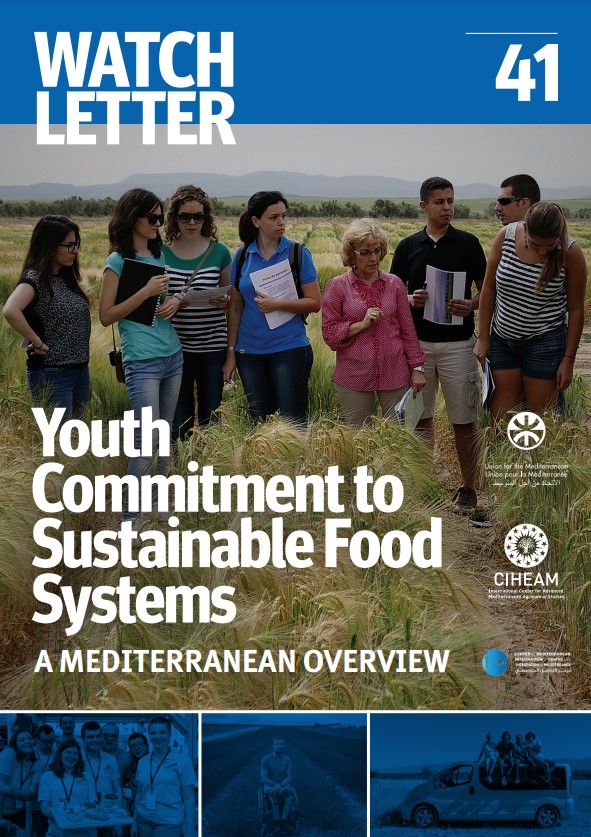 Download