The OECD Deputy Secretary-General at the CIHEAM
Paris, France, Thursday 11 May 2023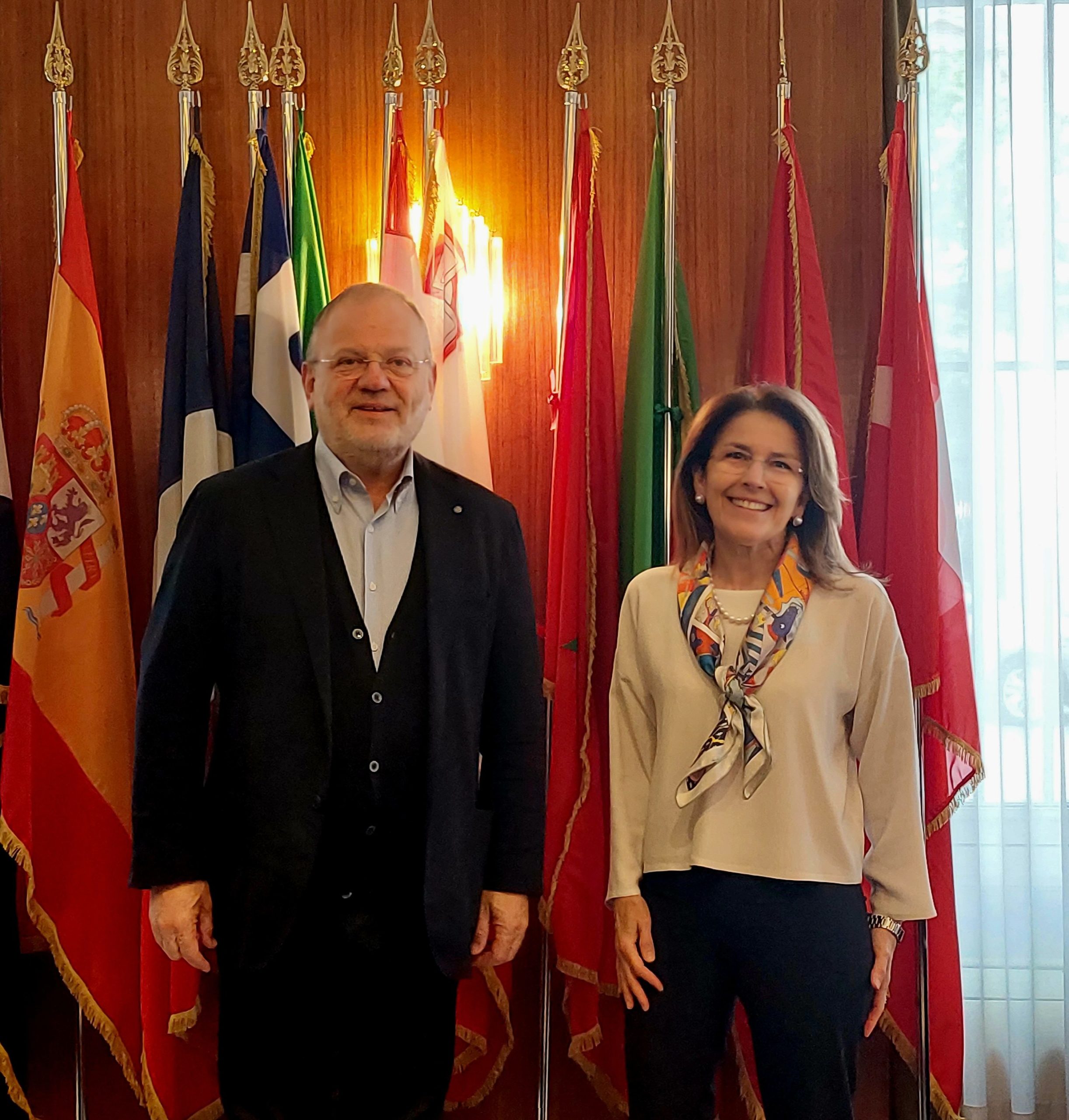 The CIHEAM Secretary General, Mr Teodoro Miano, welcomed Mrs Fabrizia Lapecorella, OECD Deputy Secretary-General, at the General Secretariat of the CIHEAM for a working meeting 
The meeting was an opportunity to recall the long history that brings together the CIHEAM and the OECD and to further discussions on the future collaboration between the two organisations
The CIHEAM will participate in the Meeting of the MENA-OECD Initiative Steering Group "Fostering Resilience to global challenges in the MENA Region" and in the MENA-OECD Fora on Governance and Competitiveness on 15 and 16 May 2023
11 May 2023, Paris (France) - The CIHEAM Secretary General, Mr Teodoro Miano, welcomed the newly appointed OECD Deputy Secretary-General Mrs Fabrizia Lapecorella at the CIHEAM General Secretariat for a working meeting. 
Mrs Lapecorella took office on 3 April 2023. Previously to joining the OECD, she served as  Head of the Department for European Policies in the Presidency of the Council of Ministers of Italy and Director-General of Finance in the Italian Ministry of Economy and Finance, responsible for tax policy, domestic European and international tax policy, and governance of the Italian tax agencies.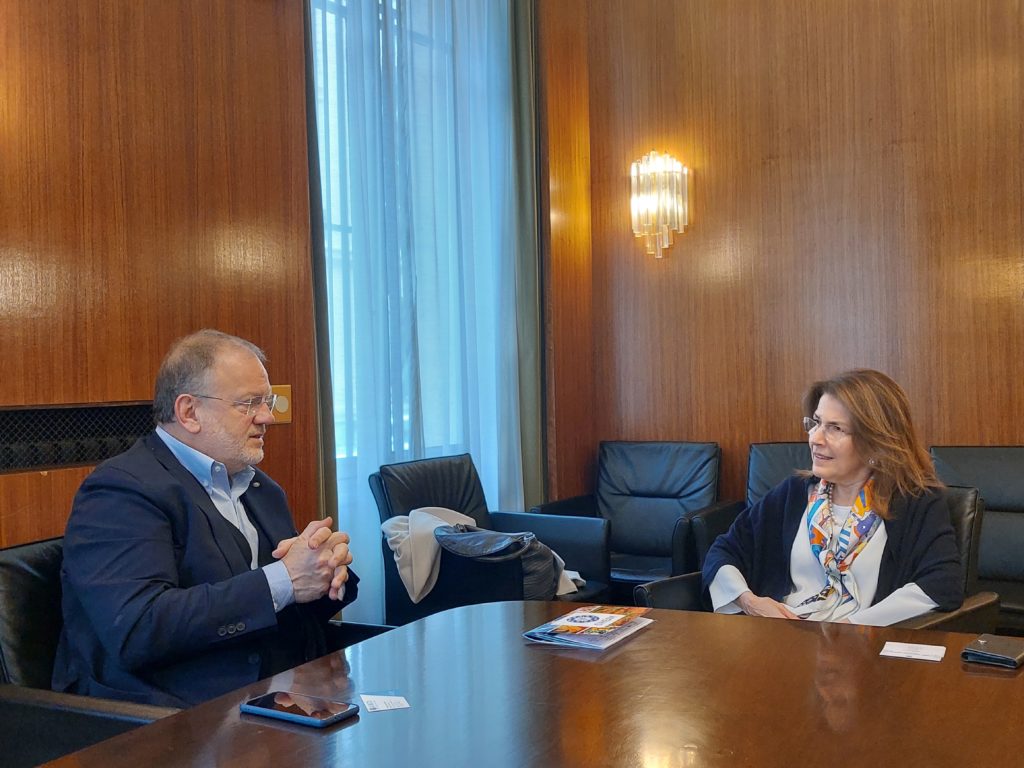 The meeting was the opportunity to discuss areas of common interest between the two organisations in the fields of agriculture and agri-food systems, as well as social inclusion and empowerment of youth and women. 
The history of the CIHEAM is closely related to that of the OECD
Although it is little known to many, the history of the CIHEAM and the OECD  is closely linked. Indeed, back in 1958, it was the OECD that recommended the setting up of a training and research centre for Mediterranean agriculture, thus leading to the estabishment of the CIHEAM whose founding texts were signed at the OECD Headquarters, the Château de la Muette in Paris, on 21 May 1962.
Since then, cooperation has never ceased.  Several collaborations have taken place with the OECD Development Centre, including the organisation of a webinar on strengthening the role of women in rural and agricultural areas, participation in the OECD-MENA Government-Business Fora, and working meetings on public-private dialogue in the agri-food sector organised by OECD MENA. The CIHEAM will also be present at the MENA-OECD initiative steering group meeting and at the MENA-OECD fora on governance and competitiveness to be held on 15 and 16 May 2023.