The SG of CIHEAM visits Ankara
The SG of the CIHEAM Teodoro Miano traveled to the capital of Türkiye from November 8 to 9, 2023 for an official visit to this country, which has been close to CIHEAM since its creation and became an official member in 1967.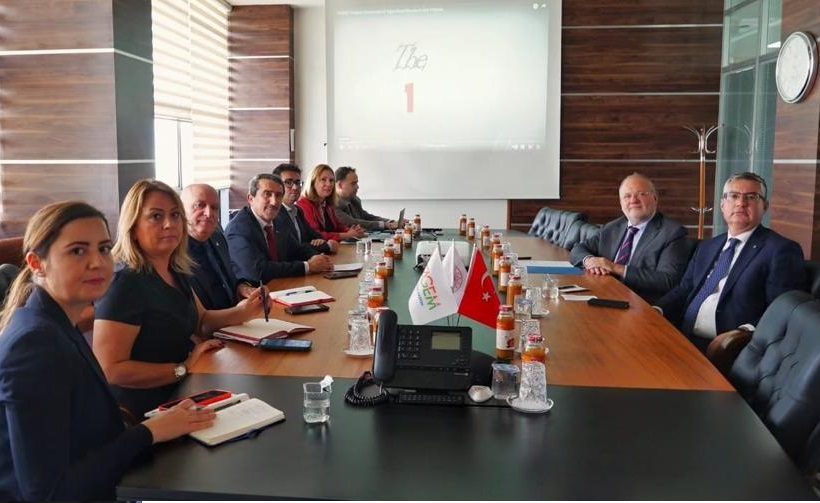 He was warmly welcomed by a large delegation from the General Directorate of Agricultural Research and Policies (TAGEM), the research organization of the Turkish Ministry of Agriculture and Forestry, by the delegate of Türkiye to CIHEAM Mr. Metin TURKER and the alternate Ms. Nihan ATAY HASPOLAT.
They discussed in particular issues related to the CIHEAM recognition and certification procedures in the country in order to facilitate the operations taking place there, the opportunities offered by stronger collaboration with non-CIHEAM member states, particularly the Balkan countries which share common challenges in the Mediterranean, and the development of training programs in carrying out cooperation and research projects.
The CIHEAM is strongly motivated to strengthen its relations with this country and discussions are underway to open an office there.
In addition to the numerous research and cooperation projects developed with the national authorities to strengthen the sustainability and resilience of agri-food systems, to support rural and agricultural populations in the necessary transitions in the face of climate change and water stress, the CIHEAM, through CIHEAM Bari Institute has for several years provided technical assistance to farmers and communities from northern Syria taking refuge in Gaziantep.