PROTECT THE PLANET
In line with the SDGs adopted by the United Nations, the CIHEAM Action Plan for the Mediterranean (CAPMED 2025) constitutes our framework of actions for the Mediterranean.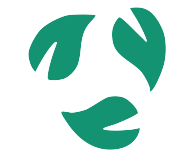 PILLAR 1: STRUGGLE AGAINST "TRIPLE WASTE"
Mediterranean countries are producing more with fewer resources. In this perspective, the issue of waste and losses becomes essential for food security policies. It should be addressed from its social, economic and environmental perspectives. Indeed, combining the analysis of natural resources, production and knowledge enables to tackle waste and losses from a sustainable development perspective, where human beings are the priority.
The struggle against waste provides leverage for Mediterranean cooperation. Water and land resources, biodiversity, forests and the marine wealth of the Mediterranean must be protected.
We must also fight against waste occurring throughout the food chain and against knowledge waste as traditional knowledge and know-how must be preserved and enhanced.