Management actions to achieve the Satisfactory Conservation Status (FV)
Management actions to achieve the Satisfactory Conservation Status (FV) of the plant species Androcymbium rechingeri Greuter (1842) in Greece, a priority of the Habitats Directive
On Friday, May 8, 2020, a meeting was held at the premises of the Mediterranean Agronomic Institute of Chania (CIHEAM-MAICh) regarding the project:
«Management actions to achieve the Satisfactory Conservation Status (FV) of the plant species Androcymbium rechingeri Greuter (1842) in Greece, a priority of the Habitats Directive»
The project is funded in the frame of the Financial Program of the GREEN FUND: "PHYSICAL ENVIRONMENTAL AND INNOVATIVE ACTIVITIES 2020" and specifically in the PRIORITY AXIS 1: ACTIVITIES for the MAINTENANCE of BIODIVERSITY. TOTAL BUDGET: €80,000.00
The project started on April 1, 2020 and is expected to be completed in 26 months.
The Implementing Agency is the Mediterranean Plant Conservation Unit of MAICh in collaboration with the Forestry Directorate of Chania and the Management Agency of Samaria-Western Crete.
Androcymbium rechingeri is characterized as endangered on a national and international level. The small lily is located on the island of Imeri Gramvousa, along the beach of Falasarna, Elafonissi beach and on the islet of Elafonissi. Suggested actions include:
Barriers for lifting pressures and threats that have significant implications for the species.
Off-site conservation of the species at the CIHEAM-MAICh Seed Bank.
On-site conservation of the species: re-establishment or reinforcement of the population where required.
Informative and educational activities.
The meeting was attended by the Mayor of Kissamos Mr. George Mylonakis with the officer in charge of the Green Areas of the Municipality, the Deputy Mayor of Kantanos Selinos Mr. George Vakakis, with the President of Monometochiki SA. of the Municipality, Mr. Nektarios Perrakis Nektarios, the head of the Forestry Directorate of Chania (DDX) Mrs. Polymnia Sklavaki, with the research programs of DDX Mrs. Voula Nousia, the Director of MAICh Mr. Georgios Baourakis, and the head of the flora unit of tbe Management Agency of Samaria-Western Crete Mr. Dimitrios Kontakos. The project was presented by the head of the Mediterranean Plant Conservation Unit of CIHEAM-MAICh, Mrs. Christini Fournaraki. The participants were informed about the actions of the project and especially about the fences that are going to be installed in order to protect the natural populations of the plant in the area of Elafonissi (opposite the beach) and on the beach of Falasarna.
The representatives of the Municipalities agreed to assist in the implementation of the project's activities as, in addition to preserving the plant, they contribute to the awareness of residents and visitors on issues concerning sustainable tourism development in ecologically sensitive areas.
The meeting took place in a spacious meeting room at CIHEAM-MAICh, in accordance with the specifications and security measures as foreseen for Covid19 and therefore a limited number of participants attended.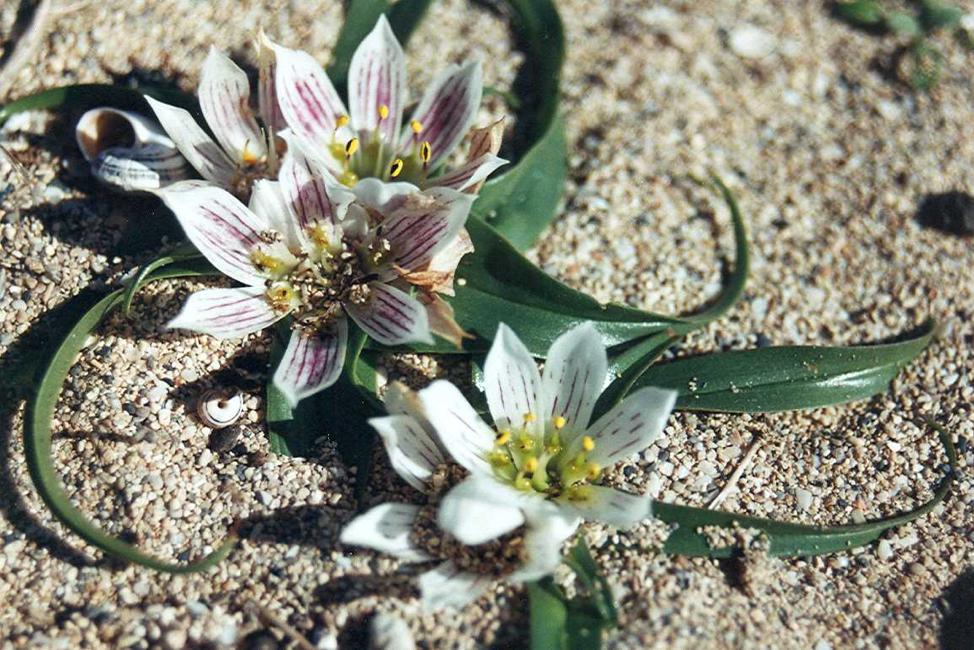 The Androcymbium rechingeri plant grows on the Western beaches of the Prefecture of Chania and blooms from December to January
CAPMED & SDG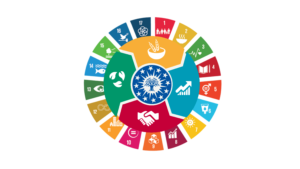 Télécharger le CAPMED