CARE-MEDIFLORA
ex situ
and
in situ
joint actions", aims to improve the conservation status of threatened Mediterranean plant species. It is a project jointly implemented by institutions from six Mediterranean islands (Balearic Islands, Corsica, Sardinia, Sicily, Crete and Cyprus) and the IUCN/SSC Mediterranean Plant Specialist Group. These institutions strive to address both short-term and long-term conservation needs, including:
i) in situ conservation of some of the most endangered plant species of the Mediterranean islands through in situ management actions;
ii) ex situ conservation of the most endangered plant species through the collection, seed banking and duplication of accessions representative of the overall diversity of selected taxa;
iii) the reinforcement and enlargement of the `GENMEDA - Network of Mediterranean Plant Conservation Centres' connecting the scientific institutions involved in the project.
CARE-MEDIFLORA, "Conservation Actions for Threatened Mediterranean Island Flora:
CAPMED & SDG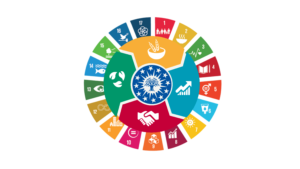 Télécharger le CAPMED