UNIONCAMERE 2016-2023
Azioni comuni per la qualificazione dei prodotti dell'acquacoltura e della pesca sostenibile per favorire la loro commercializzazione e trasformazione - Common actions for the qualification of aquaculture and sustainable fisheries products to promote their marketing and processing

UNIONCAMERE 2016-2023
August 2016 - December 2023
Project Summary
GENERAL INFORMATION
Aquaculture and small-scale fishing must be measured with ever higher quality standards. European producers operate in an international context of fierce competition which requires strong attention to the constant improvement of quality and to economic, social, environmental and nutritional sustainability. The European Legislation on Union quality schemes for agricultural products and foodstuffs, with the certification processes envisaged by EU Regulation no. 1305/2013, offers the consumer wide guarantees on the quality and characteristics of the product and the production process.
Participation in these schemes "adds value" to the products and work of the companies involved in the supply chain, amplifying the market outlets for these products.
GENERAL OBJECTIVE
The project is drawing up the product specification and regulation for the aquaculture industry useful for a European label related to EU Regulations 1305/2013 and 2424/2015.
The Label Protocol is now tested on private farms (trout, mollusks, sea bass and sea bream) for its improving.
The brand intends to offer to the consumers a high quality and sustainable products on the basis of a clear traceability and supply chain path.
SPECIFIC OBJECTIVES
Experimentation and application of the production protocol "Sustainable Aquaculture" within the National Quality Regime "Zootechnics".
The purpose of the research program for the small-scale fishing operating line is to develop a "code of ethics" for operators in the sector oriented towards sustainability. The Code will be applied experimentally, in order to develop, based on results, a Guideline useful for the qualification of sustainable fishing.
MAIN ACTIVITIES
Experimental phase for the first application of the National Quality Regime "Sustainable Aquaculture" (QR).
Technical-scientific support for the evaluation of the results of the experimentation and for the elaboration of the corrective procedures.
Scientific and technical support for the design and implementation of the prototype of the supply chain traceability system of the QR.
Sustainable Aquaculture QR in the artisanal fishing sector at national and European level.
Drafting of the "Code of ethics: decalogue for environmental and social sustainability".
Experimental application of the "Code of ethics: Decalogue for environmental and social sustainability".
Drafting of the guideline for the qualification of sustainable fishing.
Source of funding : Italian Ministry of Agriculture
Total budget : 1 320 000,00 €
Partners :
Aquaculture Associations - Italy
CAPMED & SDG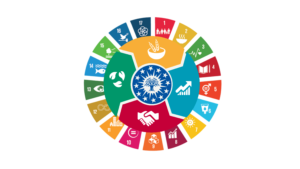 Télécharger le CAPMED