Young Farmers as Circles of a Circular Economy
Project Summary
The overall aim of the Farmcircle project is to make farmers aware of new trends & business opportunities in bioeconomy by producing more added value per agricultural unit.
Specific objectives: to organise existing materials from bioenergy and bioeconomy to fit farms' features into free training material, train the trainers, inform policy makers to focus supporting schemes towards demand in accordance with farms' features.
Bioeconomy creates microenterprises with high expertise jobs, social & economic opportunities atypical for rural areas. It's vital to match the farms' potentials with the suitable technology, product & ensure sustainability. Uniting the Partners' expertise in vocational training at different fields, a multidisciplinary approach is used.
CAPMED & SDG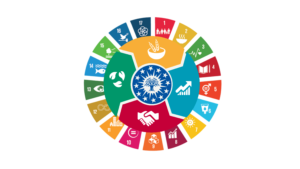 Télécharger le CAPMED