WATER SECURITY NEXUS IN NORTH AFRICA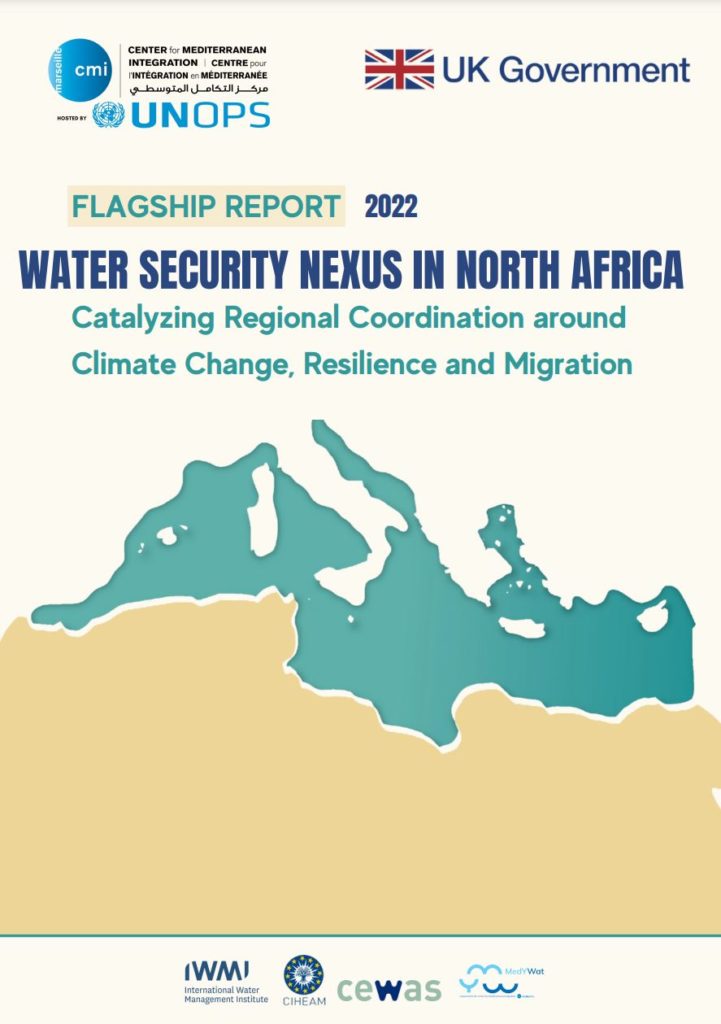 Ensuring the sustainability of water resources is a particularly urgent concern, as more than half a billion people worldwide face "highly interconnected climate risks", as noted by the Intergovernmental Panel on Climate Change (IPCC) Working Group II report on climate impacts.
In the Maghreb region the situation is even more alarming: warming across the Mediterranean is expected to be about 20 % higher than global averages in the decades to come, as the region is experiencing heatwaves, water shortages, loss of biodiversity and risks to food production. Meanwhile, a significant percentage of Mediterranean populations, especially in rural areas, are highly vulnerable to extreme poverty, which weakens their ability to access water, thereby aggravating their vulnerability.
The purpose of this final document produced by CMI is twofold:
It highlights the key findings and results from the various outputs that were produced by CMI and its partners - CIHEAM included.
It suggests policy recommendations and orientations to strengthen policy coherence on the water security nexus, regional cooperation on water, and the emergence of more youth-led initiatives.