Abir from Tunisia
How were the students at CIHEAM Chania (Greece) affected by the lockdown?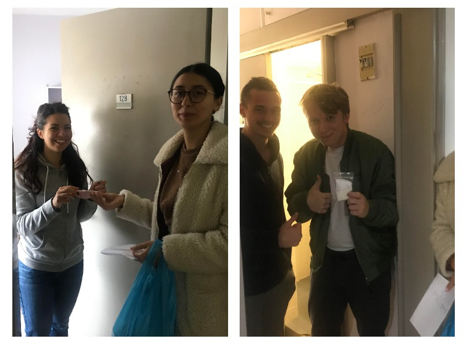 Immediate thoughts once the restriction of movement was enforced in Greece
ABIR: I felt panic at first. Institutes were closing and I worried that CIHEAM Chania would close too. We suddenly found ourselves unable to visit the friends we had made here. We couldn't go to the gym and most students had tickets to go to France and Italy for the Easter holidays. But the flights were all cancelled. The residents permit procedure was blocked and I couldn't open a bank account as I had intended. It also felt ironic that we were staying at CIHEAM Chania together, but when we went to the supermarket, we had to enter one by one.
Living the lockdown in the Institute
ABIR: Greece seems to be winning the covid crisis. I was amazed that everyone was treated in the same way. We knew where we could go and where we couldn't go. Everything seemed under good control.
(...) I became much more organised! I had a daily schedule, where day became night. I did my online lessons during the day, and I began taking night walks. I did workouts in my room since I could not go to the gym, and I was careful with whom I socialised. I kept track of all my movements.
Being far from family and friends
ABIR: My family worried about me, but they didn't know how well things were going here. I know my friends started working from home and fast decisions were made, but I worried about the health system in Tunisia. The lockdown took more time to be put in effect there. But I think they took good measures after all.
What fears?
ABIR: I feared that this situation had no end in sight and I imagined that we would have to wear masks and clean our hands all the time. I sometimes feel that I am at risk among strangers. It was also worrying to hear the strange theories that came out of the crisis about where the virus started.
Plans for the future
ABIR: I am not making any plans at the moment until flights resume and airports open. This crisis has made me realise how important travel is to me. It may be a long long time before I can travel again, so I want to enjoy my time away from my country, to savour the experience of living away from home.
Memories
ABIR: Before the crisis, we had 'square' ideas in our heads. The lockdown made us think outside the box. For example, you don't need to sit down at a cafe to enjoy your coffee. You can make your own coffee and take it with you on a walk! I will remember it as a time when we did things differently.
CAPMED & SDG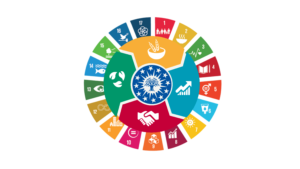 Télécharger le CAPMED