Agrobiodiversity Innovation Challenge
Agrobiodiversity Innovation Challenge
(Deadline September 30, 2021)
Are you an innovator driven to solve challenges in the agri-food sector? Are you, or anyone in your network, eager to meet leading industry players and scientific experts? Can you demonstrate how to transform food systems through the use and conservation of agrobiodiversity?
If your answer is YES, submit your application to the Agrobiodiversity Innovation Challenge!

The Innovation Challenge is now accepting submissions for innovations (technologies, methodologies, and best practices) with at least a proof of concept or minimum viable product that could be made available to farmers, consumers and food companies to increase production effectiveness, competitiveness and resilience while conserving agrobiodiversity.
The Agrobiodiversity Innovation Challenge will focus on showcasing solutions and aims to inspire research and ideas in the field of agriculture and food systems and deliver on the 2030 Agenda for Sustainable Development. Areas of interest include:
Food processing
Logistics and supply chains
Digital technologies and data solutions
Financial services
Agriculture biotech
Circular economy and agricultural recycling
Reducing waste and food loss
Selected Innovations will be awarded cash prizes, mentoring, partnerships, technology guidance or training and tuition for a master's program.
For questions, contact innovations@cgiar.org
The Agrobiodiversity Innovation Challenge is organized by the Alliance of Bioversity International and CIAT, with the support of the Italian Government and in partnership with CIHEAM Bari, the International Fund for Agricultural Development (IFAD), the Italian Institute of Technology, the IITA Business Incubation Platform, the Accelerate for Impact Platform, Rockstart, and The Lexicon.
CAPMED & SDG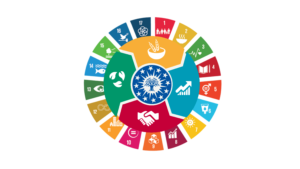 Télécharger le CAPMED