CIHEAM President holds Working Meeting in Paris
18 January 2023, Paris, France
Mr. Mohamed SADIKI, the current Minister of Agriculture in Morocco, visited the Paris-based General Secretariat of the CIHEAM, whose Governing Board he's been chairing since 2018. On this occasion, a working meeting was held in the presence of Mr. Plácido PLAZA, the Secretary General of CIHEAM, his team, and the directors of the four CIHEAM Agronomic Institutes, Mr. George BAOURAKIS (CIHEAM Chania, Greece), Mr. Raul COMPES (CIHEAM Zaragoza, Spain), Mr. Thierry DUPEUBLE (CIHEAM Montpellier, France) and Mr. Maurizio RAELI (CIHEAM Bari, Italy).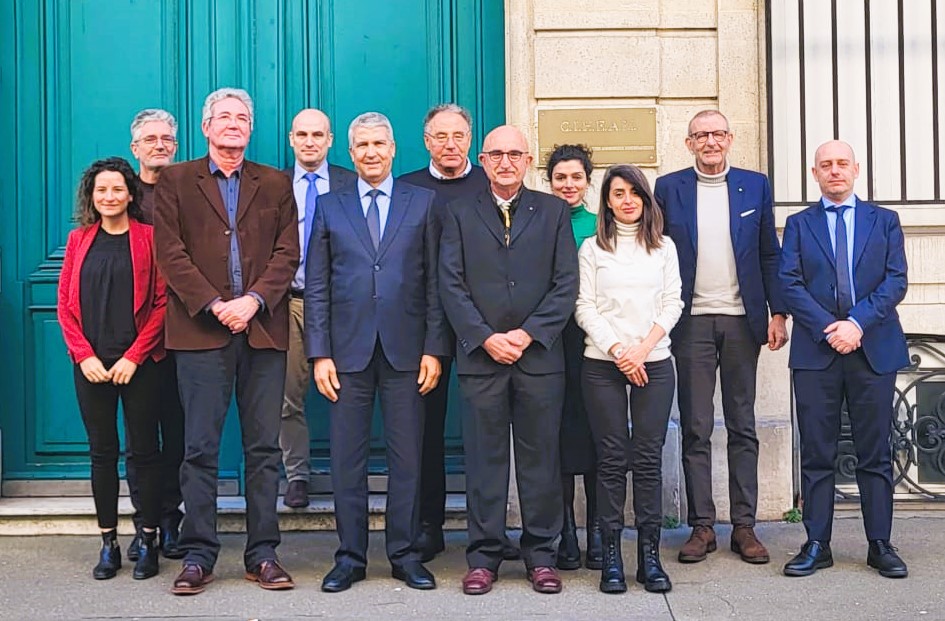 Assessment and perspectives
The meeting provided an opportunity to take stock of the present situation and discuss the future prospects of the Organization which celebrated its 60th anniversary in 2022. On this occasion, the President recalled the unique character of the CIHEAM in the landscape of intergovernmental organizations, manifested in particular by its capacity to mobilize international experts and the scientific community to discuss pressing challenges and find solutions for the rural and agricultural sectors in the Mediterranean.
He invited the CIHEAM to continue its efforts to adapt to the ongoing evolutions amid multiple crises. Marked by climatic shocks, in particular drought, and socio-economic instabilities, the Mediterranean region is currently facing the consequences of the Covid-19 pandemic and the Russian-Ukrainian war, which have led to high food price inflation.
According to him, these adaptations can be achieved by developing a new training offer, capacity-building activities for field actors, or by South-South or triangular (North-South-South) cooperation. All this can be done by capitalizing on the synergies of the 4 CIHEAM Institutes and partnerships.
Towards a Mediterranean Vision of Food Sovereignty
Finally, the President stressed the role of the CIHEAM in preserving dialogue and cooperation between Mediterranean countries on such fundamental issues as food security. Recalling the serious food crisis of 2008, he invited the Organisation to deploy its resources to promote a Mediterranean vision of food sovereignty and to question the current production models. These models have indeed demonstrated their limits in terms of resilience and have highlighted the need to compact supply chains at the regional level.
Finally, Mr. Mohamed Sadiki invited the General Secretariat and the directors of the Institutes to two important events that will be held in Morocco in the near future, namely the 6th edition of the Halieutis Fair "Sustainable Fisheries and Aquaculture: Levers for an Inclusive and Efficient Blue Economy" that will be held in Agadir from 1 to 5 February 2023, and the 15th edition of the International Agricultural Show that will be held in the imperial city of Meknes from 2 to 7 May 2023. The CIHEAM will present its recent activities and contribute to the debate with the high-level actors and international experts present.
CAPMED & SDG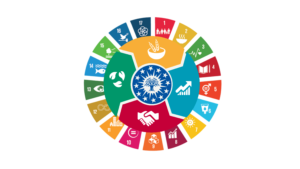 Télécharger le CAPMED