CIHEAM 60th Anniversary
---
Keynote address of the former Secretary-General Mr. Placido Plaza (2018-2023)
---
What they say about us
Ms. Wafaa AL DIKAH HAMZE, Senior official in the Lebanese Ministry of Agriculture and delegate of Lebanon
Mr. Nuno FIGUEIRA BOAVIDA CANADA, Chairman of the Board of Directors of the Instituto Nacional de Investigação Agrária e Veterinária (INIAV) and delegate of Portugal
Ms. María José HERNANDEZ MENDOZA, President of the Fondo Español de Garantía Agraria (FEGA) and delegate of Spain
Mr. Justin ZAHRA, Senior Civil Servant at the Belgian Ministry for Agriculture, Food and Animal Rights and delegate of Malta
---
Our identity
Established in 1962, the International Center for Advanced Mediterranean Agronomic Studies (CIHEAM) is an intergovernmental organization composed of 13 Member States: Albania, Algeria, Egypt, France, Greece, Italy, Lebanon, Malta, Morocco, Portugal, Tunisia, Türkiye, and Spain.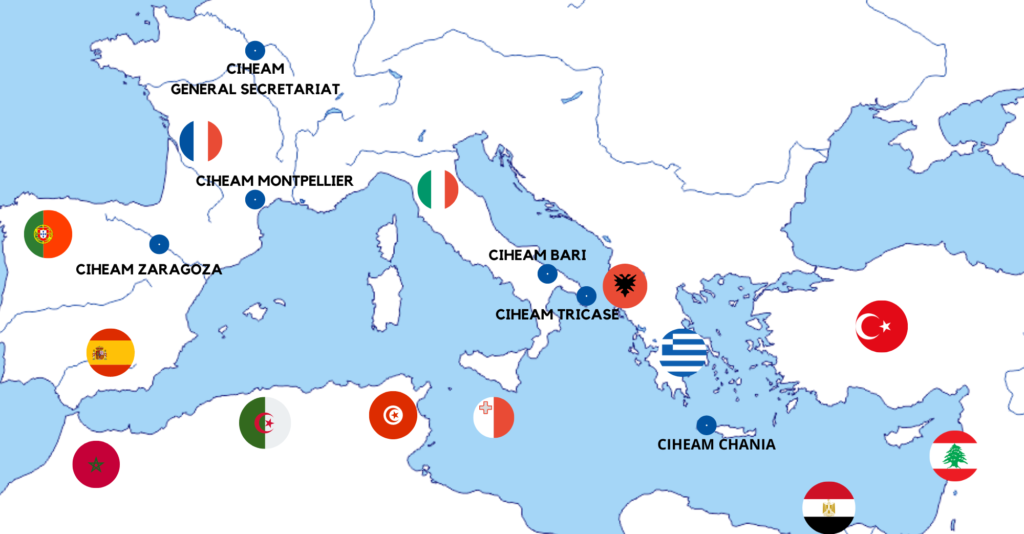 The Center brings together 4 Mediterranean Agricultural Institutes: CIHEAM Bari (Italy), CIHEAM Chania (Greece), CIHEAM Montpellier (France), CIHEAM Zaragoza (Spain), and a General Secretariat, the headquarters of the organization, based in Paris (France).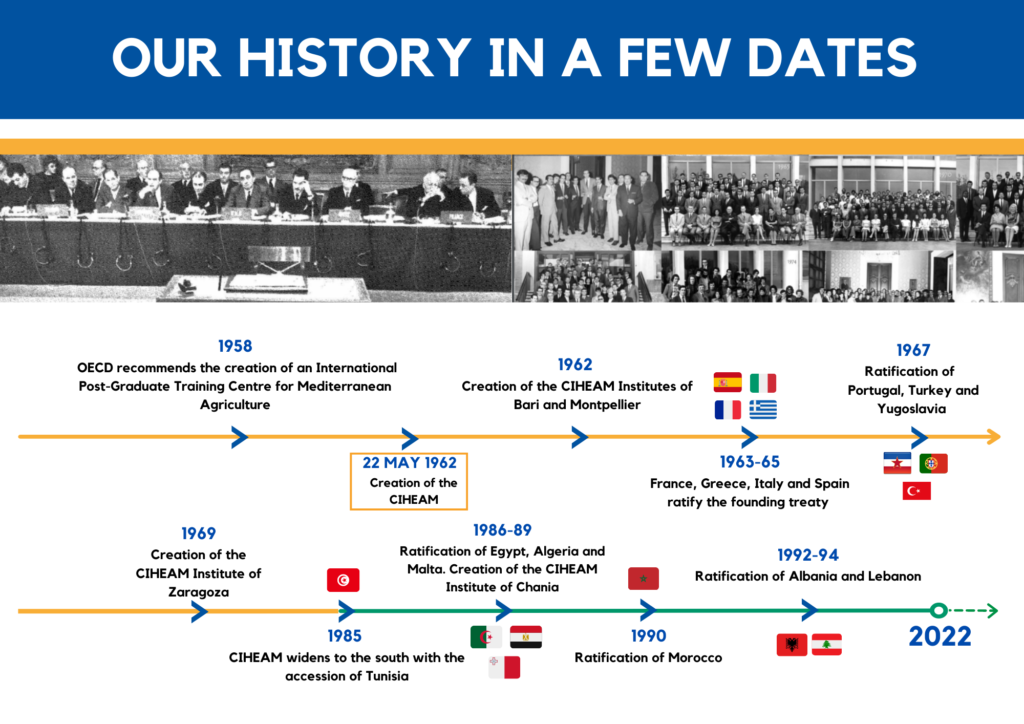 A historical player in multilateral cooperation on training, capacity building, and research, the CIHEAM works with public administrations, universities and research centers, cooperation and development bodies, communities, civil society actors, and businesses to meet the needs of Mediterranean populations and territories.
---
Our mission
The CIHEAM is deeply committed to achieving the four objectives identified in the CAPMED 2025:
Reduction of waste through the sharing of knowledge and know-how, the better management of natural resources, and the spreading of best practices throughout the whole food chain;
Food security by the promotion of the Mediterranean diet, the increase of access to food and of quality standards;
Inclusive development by engaging youth and women of the Mediterranean region;
Management of tensions through the development of solutions to adapt to climate change in order to avoid further disruption of livelihoods and means of sustenance in the most vulnerable areas.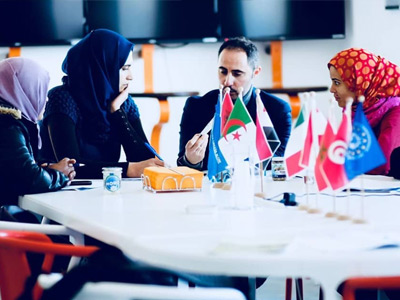 Since the very conception of the CIHEAM, the four CIHEAM Mediterranean Agricultural Institutes have been implementing several projects which resulted in a meaningful impact on the life of thousands of people by enhancing their access to education, resources, funding for businesses, and so on.
Here at CIHEAM, we adopt a people-centered and bottom-up approach because we seek to empower men and women in a way they can become powerful agents of change for their own communities.
The CIHEAM was created to embody the enduring feeling of cooperation and mutual assistance amongst the states of the Mediterranean. In order to maintain this vocation, it focuses on common interests and stakes residing in the elaboration of common solutions arising from the growing challenges of the present - notably, the sustainability of agri-food systems, climate change impacts, the COVID-19 pandemic, and other diverse crises in the Mediterranean Region.