COP27 Media Advisory

The Mediterranean is a biodiversity hotspot under threat. For the 1st time in the UN Climate Conference history, the COP27 will host a Mediterranean Pavilion to raise awareness on a region often overlooked in climate negotiations.
The International Center for Advanced Mediterranean Agronomic Studies (CIHEAM) will be present at the Mediterranean Pavilion of the COP27 to recall that no other sector is more dependent and impacted by the evolution of the environment, climate and access to water than agriculture.
Climate change and environmental crises are disrupting the life of societies and exacerbating existing tensions and disparities between and within countries.
Amid soaring food prices, the food security issue is today more central than ever, and tensions related to the use of water are strongly resurging. This context of crisis weighs heavily upon most fragile populations such as rural communities that depend on agriculture and fishing to make a living.
As it celebrates its 60th Anniversary, the CIHEAM will bring to the table the valuable expertise and know-how that it has been developing on the ground since its very inception and with its partners. Deeply motivated to build more sustainable, responsible and inclusive agri-food systems, the CIHEAM takes part in the COP27 with the aim of fostering policy dialogues and international cooperation in its key fields of action -namely, protection of the planet, nutrition and food security, inclusive development, and crisis management and resilience- within the framework of the 2025 CAPMED Strategy.
CAPMED & SDG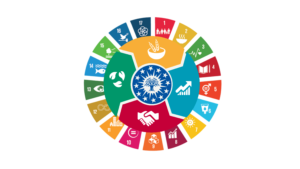 Télécharger le CAPMED