#MEDFORUM2021: The Forum of PhD students & young Mediterranean researchers
CALL FOR PAPERS: 3rd Mediterranean Forum for PhD Students and Young Researchers - CIHEAM: 6 and 7 July 2021 (online)

Understanding Mediterranean agriculture food systems and their supply chain actors under local, regional and global uncertainty
CIHEAM Montpellier is organizing the 3rd Mediterranean Forum intended for PhD students and young researchers of the Mediterranean region, from 6 to 7 July 2021, online due to the Covid-19 pandemic.
All participants of the MedForum 2021 should present a communication (3 types of communications are available) and must submit an abstract. Consult the 2021 topics
Deadline for submission of abstracts: 15 June 2021
The acceptance of your abstract automatically validates your registration and participation in the MedForum online (free of charge).
Contact: Hatem Belhouchette (Scientific Administrator, CIHEAM Montpellier): medforum2021@iamm.frALL NEWS
CAPMED & SDG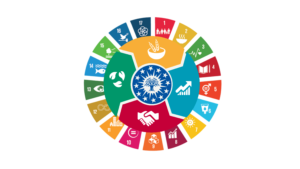 Télécharger le CAPMED