Odai from Palestine
How were the students at CIHEAM Chania (Greece) affected by the lockdown?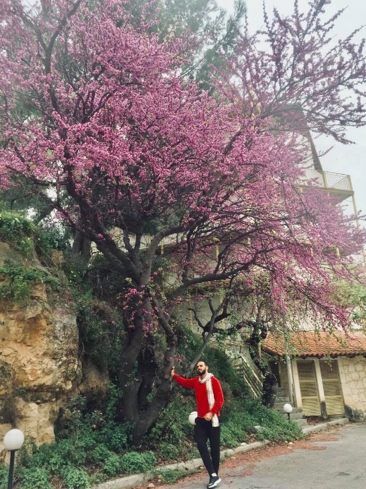 Immediate thoughts once the restriction of movement was enforced in Greece
ODAI: We all make daily plans for our work and study at CIHEAM Chania. This all suddenly stopped. We turned little things like going to buy food into way to get our daily exercise. Sometimes we don't appreciate the small details of our freedom until something extreme like the covid crisis happens. At first I thought the restrictions Greece had imposed sounded too strict, but when I saw what was happening in Italy, I realized I had to take personal responsibility. Students form close bonds, so it was extremely difficult for us to maintain distances initially. As a scientist, I knew we had to adapt and to do this very quickly.
Living the lockdown in the institute
ODAI: Compared to other countries, Greece did very well. The restrictions were flexible so that you could move around with good reason. The messaging system was efficient. It made you realise that you had to act very responsibly.
(...) To be honest, I wasn't studying much before covid, but when the crisis deepened, I had nothing else to do so I worked very hard! Instead of complaining, I finished writing most of my thesis. The crisis opened my eyes. I began working on my professional profiles on social media and writing my CV. It was a chance for me to do the things I wanted to do but never dedicated the time to do them.
Far from family and friends
ODAI: I knew it would be very difficult for them in this situation. Not all countries responded in the same way. In Palestine, the lockdown was much stricter. You had to stay home all the time. But in Greece, it was more flexible. I was especially worried about my family and friends who did not have fixed salaries.
What fears?
ODAI: My main concern was to stay safe and healthy, without infection and this is what happened because we followed the instructions. It was stressful because some students became very depressed during this period. They were nervous and I felt worried about them, but we are all young enough to take care of ourselves, and to look after each other. We must see the positive side of the situation.
Plans for the future
ODAI: I'm glad that I had the chance to do some travel before the covid crisis. So I am making it my goal to see as much of Crete and Greece and Europe as I can, before I can return to my country. I especially like to visit the old town of Chania, it feels like a new experience to me each time I go there. I need 2-3 hours to see the sea in my country, so I want to enjoy this view as much as I can before I return home.
Memories
ODAI: The greatest memory I will have is the way the students were organizing themselves. We socialized in a different way, but we still could help each other out of depression. this decreased depression. We looked to the positive side of life, we took extended walks, and we watched many sunsets.
CAPMED & SDG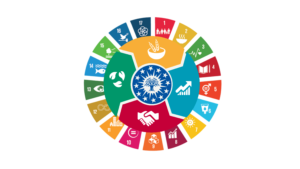 Télécharger le CAPMED