Remote working at the CIHEAM: ensuring the continuity of service from home
Remote working at the CIHEAM: ensuring the continuity of service from home
This article is part of a longer article about "How the CIHEAM has used new technologies of information and communication during the pandemic of COVID-19".
The pandemic of COVID-19 and the lockdown enacted by a number of countries led to widespread use of remote working for as many tasks as possible. Remote working was promoted by the CIHEAM for all, as it was the best way to maintain the continuity of service for students and to keep most of the personnel safe at home and limit the risks of contaminations on the campuses. Generally speaking, it has been implemented without significant difficulties and has been judged positively by many staff members at the CIHEAM. The Directors of the Institutes and their teams have done a great job to make it a successful experience.
At the headquarters in Paris, remote working was possible for the staff before the pandemic, but only for a few days in a row. When the pandemic of COVID-19 broke out, and before lockdown was officially introduced, the decision was quickly made to implement remote working for all until further notice. The members of the staff were provided with the necessary equipment and regular recommendations on COVID-19.

They use vocal messages on WhatsApp to keep in touch and gather online on HangOut several times per week to follow the state of progress of the main activities. Good practices on remote working were also shared to help them to find the right balance between private life and professional life, which is paramount especially in the long run.
Focus : The results of a comprehensive survey on remote working, by Chiara Morini from CIHEAM Bari
More than 150 personnel (staff and consultants) have completed the survey launched at CIHEAM Bari.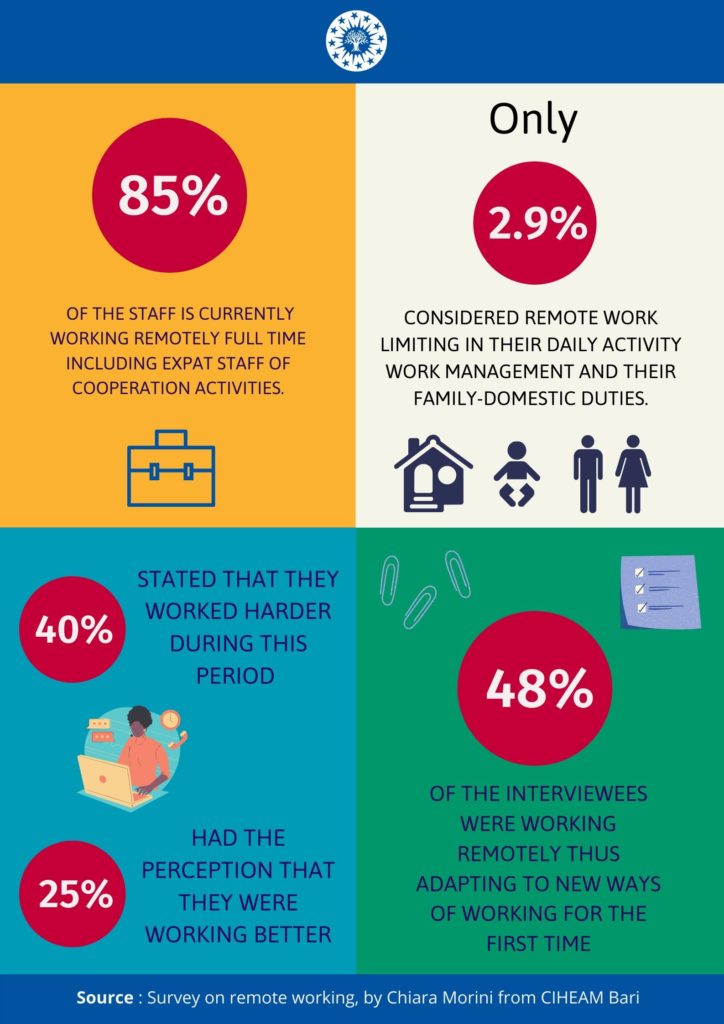 CAPMED & SDG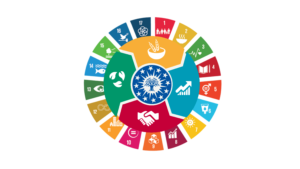 Télécharger le CAPMED