Visit of the Minister of Agriculture of Lebanon
The Secretary General of the CIHEAM, Mr. Teodoro Miano, received on Friday, September 8, 2023, H.E. Abbas Hajj Hassan, Minister of Agriculture of Lebanon who was accompanied by his advisor Mr. Salem Darwich.
September 08, 2023, Paris, France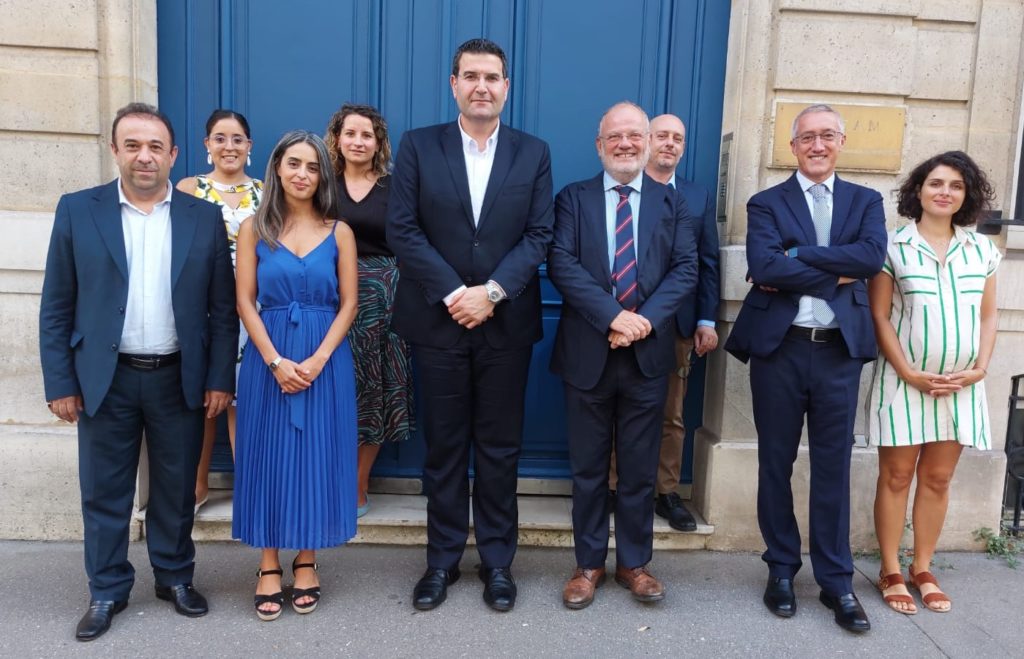 The discussions held on rue Newton highlighted the minister's interest in strengthened collaboration with CIHEAM in the areas of food security and agricultural development in the particularly difficult context that the country is going through. Food security issues, the challenge of the socio-economic integration of young people, and the effects of climate change in Lebanon were notably discussed.
The Minister recalled the technical assistance projects implemented by the various CIHEAM Institutes. He called for strengthening and duplicating them in other regions of the country. He notably mentioned the importance of the SupMed project which supports collective and contextualized strategies in favour of resilient and sustainable agriculture, as well as the development of the soft wheat sector in Lebanon.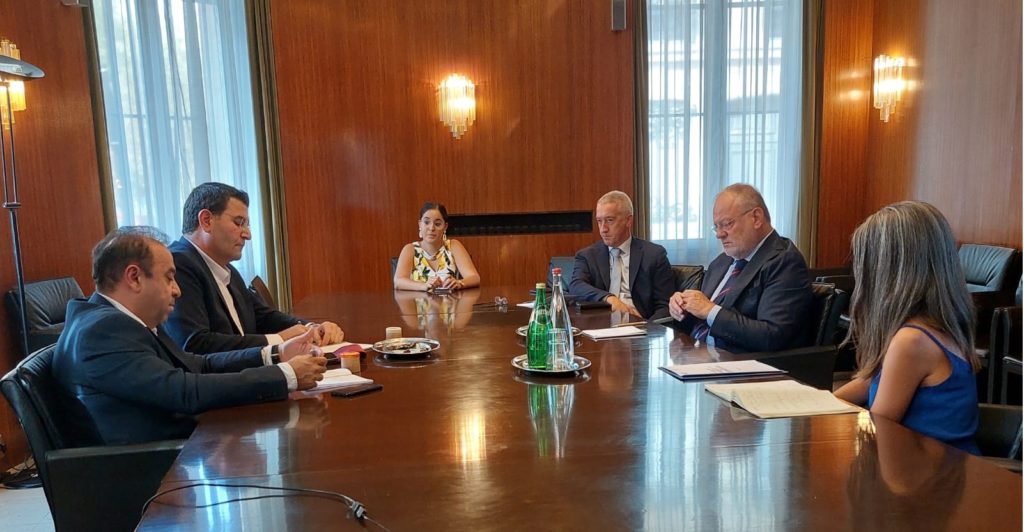 In addition, they have opened up new avenues of reflection to further strengthen training and capacity-building activities for agricultural and rural communities, particularly in terms of employment opportunities for young people. Partnerships with NGOs and local businesses as well as the mobilization of the Lebanese diaspora have been identified as levers to particularly consider.
This visit was also an opportunity to discuss ongoing collaborations with the Arab Organization for Agricultural Development (OADA) which H.E. Abbas Hajj Hassan chairs since June 2023. The minister recalled the importance of CIHEAM in Arab countries and vice versa. He hoped that cooperation with Arab countries could develop and invited CIHEAM to get closer to the Arab League which will meet at the end of September in Cairo to deal in particular with current agricultural and food issues.