#COVID19 : WHY DOES THE CIHEAM MATTER?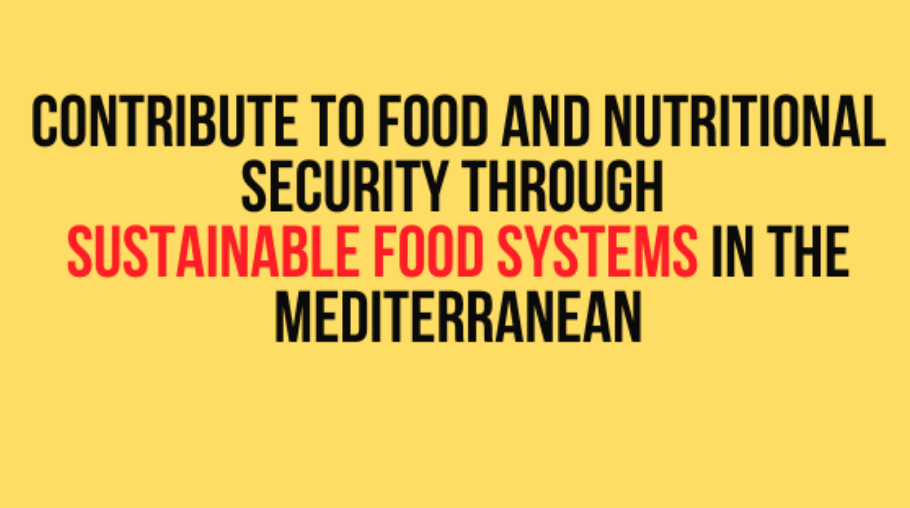 "THERE IS NO HEALTH WITHOUT FOOD AND WITHOUT AGRICULTURE"
Agriculture and food are at the core of the resilience of our systems. Through the training courses it provides, the capacity building initiatives it develops and the technical assistance it provides at territorial level, the CIHEAM contributes to supporting more sustainable, more innovative and more inclusive food systems. For decades, the CIHEAM has considered agro-ecology and small-scale fishing as levers for local development and multi-stakeholder dialogue.
The CIHEAM also contributes to food and nutritional security through animal health that is a crucial issue in the context of the COVID-19 and management of epidemics, zoonoses and emerging diseases. As a reminder, livestock remains one of the main means of subsistence for many households and helps to combat poverty. The CIHEAM has invested resources to preserve and modernise agro-pastoralism, a rich and ancestral tradition in the Mediterranean.
More than ever, today, the "ONE HEALTH" concept takes on its full meaning. Human health, animal health and ecosystem health are one. An agriculture that is good for land and its inhabitants is possible and within our reach. This approach has led the CIHEAM to set up the first Mediterranean Organic Agriculture Network (MOAN). This was the core of the message delivered at the Palermo Forum on "Strategies for More Sustainable Food Systems in the Mediterranean" which called for the revitalisation of the Mediterranean diet and traditional diets.
---
Learn more about CIHEAM's contribution to mitigation and prevention of climate change, invasive species and to the sustainable management of natural resources such as water and soil
"FOOD SYSTEMS ARE EXPOSED TO THE INSTABILITIES OF FOOD MARKETS"


The 2008 crisis had demonstrated the extreme sensitivity of markets and the vulnerability to food shocks of several importing countries. In order to help increase the transparency of agricultural commodity markets so as to limit excessive commodity price volatility and encourage the coordination of national market policies, the CIHEAM has set up the MED-Amin Network.
With the pandemic and its effects in the medium and longer terms, this Network will be quite useful for the collecting and sharing of strategic data but also for preserving the trust of its Member States through meetings, exchange of experiences and good practices and joint work on the monitoring of Mediterranean cereal markets.
As elsewhere, in the Mediterranean, farmers, fishermen and operators of the agricultural and food production sectors are as resource persons that are as important, in the short-term, as health personnel. Acting in favour of these agricultural professions, the CIHEAM will continue to support these vital professions for our societies and to promote Mediterranean products.