Takeaways from the #3MDConference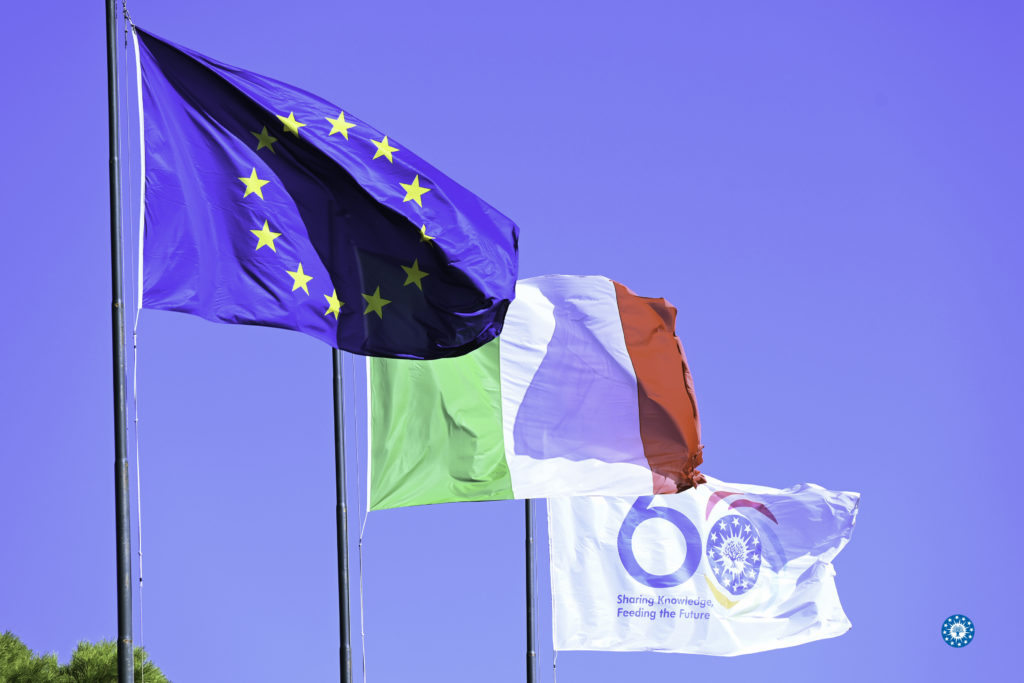 The 3rd World Conference on the Revitalization of the Mediterranean Diet, organized by the CIHEAM Bari on the occasion of CIHEAM 60th Anniversary, represented a precious opportunity for policy-makers, international actors, and professionals in the agri-food sector to exchange on the importance of upholding the Mediterranean Diet as a sustainable food system. With a dense 3-day program involving 21 thematic sessions and 350 participants, several issues were covered, from food security to science diplomacy and financing.
The #3MDConference attracted the interest of the international community and of the major players in the field of food systems' sustainability and resilience.
At the 3rd World Conf. on the Revitalization of the #Mediterranean Diet, @FAO @CIHEAM @UfMSecretariat @PrimaProgram reaffirm their commitment to promote dialogue among Med countries for the transformation of their ag- #foodsystems.

👉 https://t.co/efNk64vVsZ #3MDConference pic.twitter.com/YELfNVaH6C

— FAO Newsroom (@FAOnews) September 28, 2022
As emerged during the meetings, it is necessary not only to develop scientific research and innovation to improve the stages of the local production chain, but also to set up financial mechanisms to support companies, local agricultural production, and launch training initiatives in the Mediterranean. The CIHEAM Bari, in particular, commits to adhere to the FAO initiative on the creation of the Regional Observatory for Food Security, and to initiate a process that will give life to the International Mediterranean Diet Day.
HIGHLIGHTS FROM THE #3MDCONFERENCE
At the Opening Ceremony, a high-level meeting took place between key international actors and representatives: (from the left) Paolo De Castro, Member of the European Parliament, Elies Hamza, Tunisian Minister of Agriculture, Nasser Kamel, UfM Secretary General, Maurizio Raeli, Director of CIHEAM Bari, and Plácido Plaza, CIHEAM Secretary General.
In addition, Mr. Plácido Plaza delivered a keynote address on "Accelerating the 2030 Agenda in the Mediterranean: A collaborative Effort". The Secretary:
Underlined CIHEAM's effort to foster multi-stakeholders initiatives with partner organizations like FAO, PRIMA Program, and Union for the Mediterranean
Stressed the need for Mediterranean dialogue to promote a shared understanding of sustainable food systems
Expressed the willingness to develop a common strategic vision for the future of the Mediterranean
---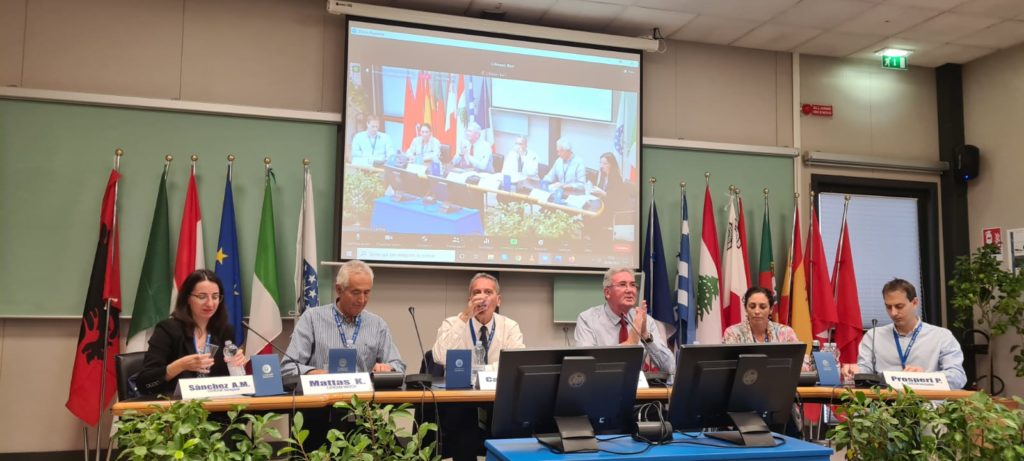 During the #3MDConference, the CIHEAM's Sustainable Food System Group held a dedicated Side-Event titled "The Contribution of CIHEAM to the Objectives of a Sustainable Food System in the Mediterranean" to present the new Activity Report 2020-2022.
---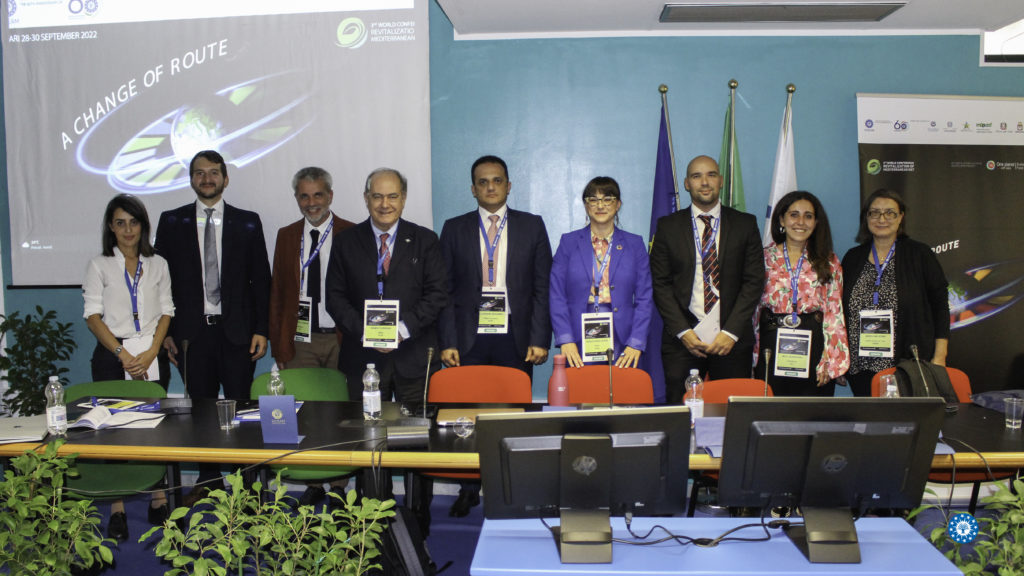 Session 14 was an ideal moment to address the topics of education and youth empowerment, areas to which the CIHEAM has been committed for a long time. You can read the latest Activity Report available here.
Take a look at the photo gallery here.